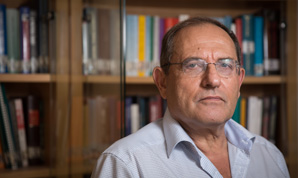 Prof. Mordechai Kremnitzer
Senior Fellow
Senior Fellow, Center for Democratic Values and Institutions and Center for Security and Democracy
Prof. Mordechai Kremnitzer is Vice President of Research at IDI and has been an IDI Senior Fellow since 1994. He currently heads IDI's Democratic Principles, National Security and Democracy, Arab-Jewish Relations, and Proportionality in Public Policy projects.
Professor Kremnitzer is a Professor Emeritus and former Dean of the Faculty of Law at the Hebrew University of Jerusalem, and director of the Israeli Press Council. He served on several government committees, including the Committee to Examine the Use of Force by the Police, the Committee on Civic Education in Israel, the Committee on Discipline in the Civil Service, the Committee on Conviction on the Basis of Confession and Retrial, and the Public Committee to Examine Penal Policy and the Treatment of Prisoners. Kremnitzer led the 2007 Israel Minister of Justice team to examine the Homicide Offenses Law.
Areas of expertise:
Criminal law; public law (constitutional and administrative); military law; human rights; education for democracy (civics); security and democracy; Jewish-Arab relations; corruption in government; proportionality in public policy.