Online Contribution

The Israel Democracy Institute is an independent, nonpartisan think-and-do tank, dedicated to strengthening the foundations of Israeli democracy. The Institute harnesses rigorous applied research to educate decision makers and help shape policy, legislation, and public opinion. Your partnership with IDI supports a strong and dynamic Israeli democracy.
SECURE ONLINE DONATION
Our donation form is fully PCI-compliant,
the highest international standard for
protecting your credit card information.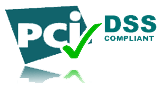 Other methods of payment:
Wire Transfer
Bank Name: Truist Bank
Account Name: The IDI Foundation
Account Address: 1266 W Paces Ferry Rd. #615 | Atlanta, GA 30327
Account Number: 1000062702559
Routing Number: 053101121
Swift Code: BRBTUS33
Bank Address: 214 N Tryon St. | Charlotte, NC 28202
Send a Check
U.S Mailing address:
IDI Foundation
c/o Tracy Prosser
1266 West Paces Ferry Rd., #615
Atlanta, GA 30327-2306

Israel Mailing address:
The Israel Democracy Institute
c/o Maya Fried | 4 Pinsker St. | POB. 4702 | Jerusalem, 9104602 Israel
Donate Stock
Your broker will need the following information to wire transfer your gift of securities to the IDI Foundation -

DTC Clearing# 0226
Truist Investment Services, Inc.
2325 Lakeview Pkwy., Suite 550
Alpharetta, GA 30009
Attn: Holly Duncan
Tel: 678-526-6822

Beneficiary name:
IDI Foundation

Account number:
G1R-556369

Tax Identification Number:
13-3348313
Specific Funding Opportunities
For information on specific funding opportunities at IDI, please contact us directly.
Yoni Komorov – Managing Director, IDI Foundation
at Yoni@IDI-Foundation.org | 1-561-901-1897 | 1-404-240-7719


Any Questions?
Please contact Yoni Komorov, Managing Director of the IDI Foundation at Yoni@IDI-Foundation.org
or call 1-561-901-1897