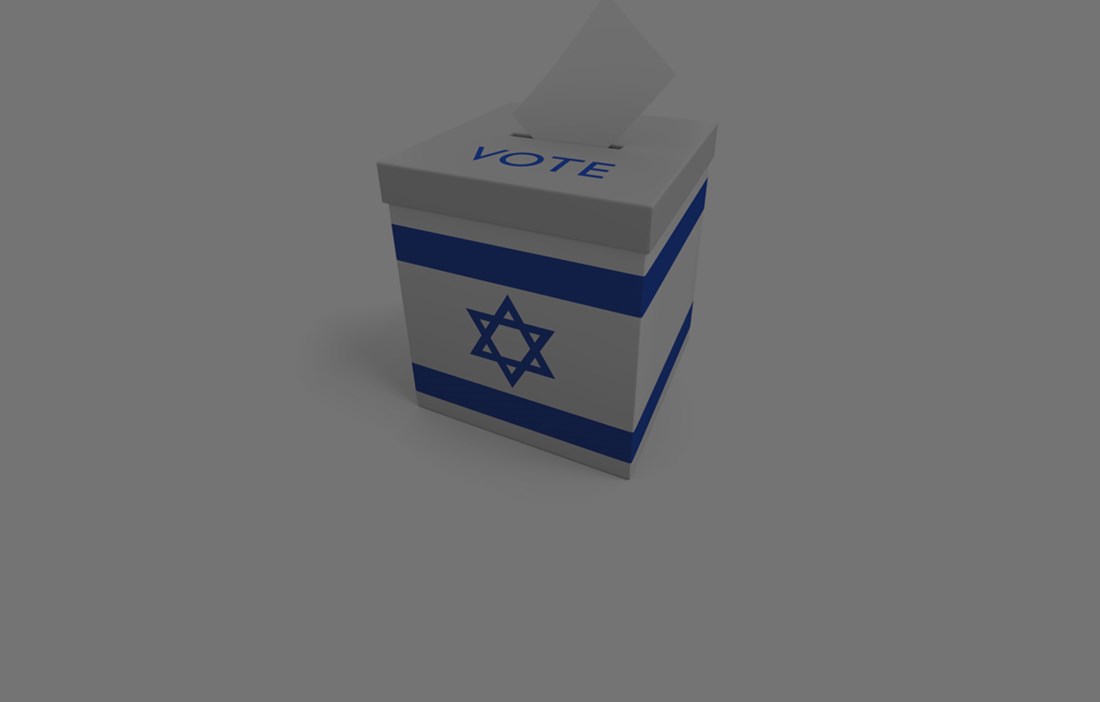 Israel's 35th Government
After two election campaigns (April 2019 and September 2020) that ended in deadlock, the results from the third election campaign on March 2, 2020 vote were inconclusive as well.

The Likud party received more votes than any other party (36 Knesset seats), but the rightwing 'bloc' that it led in support of Benjamin Netanyahu totaled only 58 seats – three short of the needed 61 seat majority. While there were 62 seats opposing Netanyahu, the ideological gaps among the parties of this bloc were too wide to allow for the formation of a government.

Ten days after President Reuven Rivlin granted MK Benny Gantz with the mandate to form a government, the Blue and White Chair announced that he was beginning negotiations with the intention of forming a unity government with Netanyahu and the Likud. This led Blue and White to split into two, with the Yesh Atid and Telem factions declaring their intentions to remain in the opposition. On April 20, 2020 a coalition agreement was signed between the Likud and Blue and White and on May 17th the new government was sworn into office.

This government, Israel's 35th, is unique for a number of reasons. It is based on the principle of 'parity' between the two blocs and a rotation between Netanyahu and Gantz in the position of prime minister. For the bloc leader not in office, a new position was created by law: the Alternate Prime Minister. While this governing coalition is not a particularly large one, the cabinet includes an all-time high of 33 ministers.

At the time of its vote of confidence, the government was supported by two blocs made up of seven political parties. Netanyahu's bloc includes the Likud, Shas, United Torah Judaism, the Jewish Home (Rafi Peretz who will form one faction with the Likud), and Gesher. Gantz's bloc includes Blue and White, Labor and Derech Eretz. In total, 73 members of Knesset support the government.
table

| Government Position | Name | Party |
| --- | --- | --- |
| Prime Minister | Binyamin Netanyahu | Likud |
| Minister of Defense & Minister of Communications | Benny Gantz | Blue and White |
| Minister of Finance | Yisrael Katz | Likud |
| Minister of Foreign Affairs | Gabi Ashkenazi | Blue and White |
| Minister of Internal Affairs & Minister of the Development of the Negev and Galil | Arye Deri | Shas |
| Minister of Education | Yoav Galant | Likud |
| Minister of Economy | Amir Peretz | Labor Party |
| Minister of Transportation | Miri Regev | Likud |
| Minister of Public Security | Amir Ohana | Likud |
| Minister of Health | Yuli Edelstein | Likud |
| Minister of Culture & Sport | Hili Tropper | Likud |
| Minister of Enviromental Protection | Gila Gamliel | Likud |
| Minister of Energy | Yuval Steinitz | Likud |
| Housing and Construction | Yaakov Litzman | United Torah Judaism |
table

| Government Position | Name | Party |
| --- | --- | --- |
| Minister of Agriculture | Alon Schuster | Blue and White |
| Minister of Labor & Social Affairs | Itzik Shmuli | Labor Party |
| Minister of Jerusalem Affairs | Rafi Peretz | |
| Minister of Religious Services | Yaakov Avitan | Shas |
| Minister of Intelligence | Eli Cohen | Likud |
| Minister of Immigration & Absorption | Pnina Tamano-Shata | Blue and White |
| Minister of Regional Cooperation | Ophir Akunis | Likud |
| Minister of Strengthening of Communities | Orly Levi-Abekasis | Gesher |
| Minister of Tourism | Orit Farkash | Blue and White |
| Minister of Cabinet-Knesset Coordination | David Amsalem | Likud |
| Minister of Science & Technology | Yizhar Shai | Blue and White |
| Minister of Settlement | Tzachi Hanegbi | Likud |
| Minister of Diaspora Affairs | Omer Yankelevich | Blue and White |
| Minister of Strategic Affairs | Michael Biton | Blue and White |