Press Release
Karnit Flug Named William Davidson Fellow
The Israel Democracy Institute Names Former Bank of Israel Governor Karnit Flug William Davidson Fellow - new partnership will focus on ensuring Israel's continued economic vitality.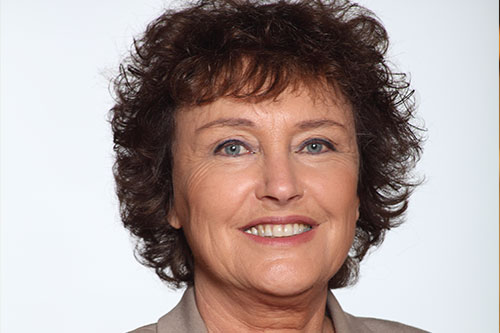 (Jerusalem – January 8, 2020) – The Israel Democracy Institute and the William Davidson Foundation announced that Professor Karnit Flug, IDI's new Vice President of Research, is to be named the organization's inaugural William Davidson Senior Fellow for Economic Policy. Prior to her appointment at IDI, Prof. Flug served as the Governor of the Bank of Israel where she had previously held a number of senior positions including Deputy Governor and Director of the Bank's research department.
Prof. Flug joined IDI in June 2019 as Vice President of Research. In this role she oversees the Center for Governance and the Economy and its efforts to address the structural challenges facing Israeli democracy. Her work at IDI will focus on strengthening democratic governance, preparing Israel's workforce for the challenges of the future and boosting productivity and economic mobility and resilience.
"This is a tremendous vote of confidence in the Institute and in our efforts to position IDI as Israel's leader in the field of economic policy. It is a fitting tribute to the long-standing partnership between IDI and the William Davidson Foundation, which will have significant impact on our ability to formulate actionable policy proposals that address Israel's biggest long-term challenges," said Yohanan Plesner, President of IDI. "The addition of Professor Flug to our management team is already having a transformational effect on our organization as it will, hopefully, on the State of Israel," Plesner concluded.
"We are proud of our support for the Israel Democracy Institute and believe in IDI and Prof. Flug's ability to craft and implement important policy recommendations and reforms that will allow Israel to flourish as a Jewish and democratic state and continue to grow as an economic powerhouse. " added Darin McKeever, president and CEO of the William Davidson Foundation.
In response, Prof. Flug expressed her appreciation to both organizations. "I am honored by this recognition and look forward to working together with our partners at the William Davidson Foundation to strengthen Israeli government, society and economy," Prof. Flug stated.
About IDI:
The Israel Democracy Institute (IDI) is an independent center of research and action dedicated to strengthening the foundations of Israeli democracy. IDI works to bolster the values and institutions of Israel as a Jewish and democratic state. A non-partisan think-and-do tank, the institute harnesses rigorous applied research to educate decision makers and help shape policy, legislation and public opinion. The institute partners with government, policy and decision makers, civil service and society, to improve the functioning of the government and its institutions, confront security threats while preserving civil liberties, and foster solidarity within Israeli society.
About the William Davidson Foundation:
The William Davidson Foundation is a private family foundation, established in 2005, that honors its founder and continues his lifelong commitment to philanthropy, advancing for future generations the economic, cultural and civic vitality of Southeast Michigan, the State of Israel, and the Jewish community. For more information, visit williamdavidson.org