Article
Bret Stephens: 'The Next US President May Not Be Pro-Israel'
"Bernie Sanders worries me. Hillary Clinton worries me. Donald Trump worries me, and frankly Ted Cruz kind of worries me too," says Stephens.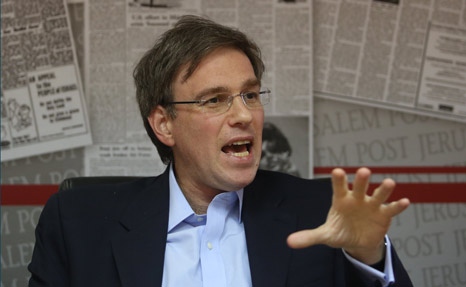 The winner of the US presidential election in November may not be supportive of Israel at all, Pulitzer Prize-winning journalist Bret Stephens warned on Wednesday.
"I think, if I were an Israeli decision-maker, I would say, 'We might hope, but we should not assume, that the next president of the United States is going to be pro-Israel, and even pretend to be pro-Israel,'" Stephens told senior editors at The Jerusalem Post.
A former editor-in-chief of the Post who is currently deputy editorial page editor of The Wall Street Journal, Stephens is visiting Israel from the US to participate in meetings of the Israel Democracy Institute's International Advisory Council.
Not known for being a strong supporter of President Barack Obama, Stephens said his successor may be even worse for Israel.
Photo by Marc Israel Sellem, Jerusalem Post