Article
A New Basic Law Providing Constitutional Protection to the Right to Due Process should be Enacted
The text proposed in the draft bill of a new Basic Law: Rights during Interrogation and in Criminal Proceedings, must be revised, because its scope is too narrow. Although the bill is a welcome initiative, it should be expanded and lead to the Knesset's passage of a Basic Law that provides constitutional protection of the right to due process and its derivative rights.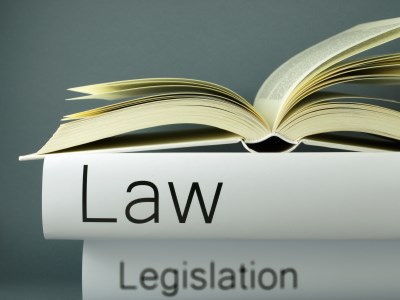 Abstract
The draft bill in question, as formulated by the Justice Ministry, envisions a new Basic Law that would anchor, at a level higher than that of regular legislation, rights related to criminal proceedings: the right to due process, the right to legal counsel in criminal proceedings fundamental principles of criminal liability, the presumption of innocence, the right to avoid self-incrimination, rights during arrest and interrogation, the rights of the victims, rights against forbidden punishment, and the rights of minors and of persons with disabilities with regard to the exercise of all these rights.
Let us begin with the essential point. We are gratified to see this plan to enact a Basic Law: Rights during Interrogation and in Criminal Proceedings. Although the jurisprudence of the Supreme Court recognized the right to due process that is the core of the proposal as a derivative right of the right to human dignity, which is enshrined in the Basic Law: Human Dignity and Liberty, it has never been granted explicit constitutional status in a Basic Law. This means that the rights addressed by the proposed basic law enjoy only weak constitutional protection, and that the guidance provided to law-enforcement agencies on protecting these rights is vague. For this reason, it is crucial to explicitly anchor the right to due process and its derivative rights in a Basic Lawsee Guy Lurie, Amir Fuchs, and Daphne Benvenisty, "Proposed Basic Law: The Right to Due Process," 2021.
Nevertheless, we believe that the proposed text of the bill should be revised, because the scope of the current version is too narrow in three key senses: (1) its prospective application (applicable only to laws enacted in the future); (2) its application to criminal proceedings only; (3) its "minimalistic" approach to the scope of some of these rights. Moreover, we believe that the constitutional protection it would grant these rights is relatively weaker than the constitutional protection afforded by Israeli constitutional law to other rights.
Precisely because the proposal to enact a Basic Law: The Right to Due Process is so important and welcome, it is vital that the opportunity for a meaningful constitutional development not be squandered by a failure to go all the way. There is no reason why Israel should lag behind other democracies in this regard. In our view, there needs to be a substantial rewrite of the proposal, so that the new Basic Law will apply retrospectively and to fields other than criminal law, and include a more expansive definition of the rights enumerated in it and of the constitutional protection enjoyed by them.