In the Aftermath of the Court Ruling on the Holyland Affair
How should the Israeli courts handle cases involving the corruption of senior leaders? And what was it in the Holyland Affair that led to criticism of the judicial system and its verdict? The Holyland Affair symposium will take place on March 28, 2016 between 10 a.m. and 4 p.m. at the Israel Democracy Institute (4 Pinsker Street, Jerusalem).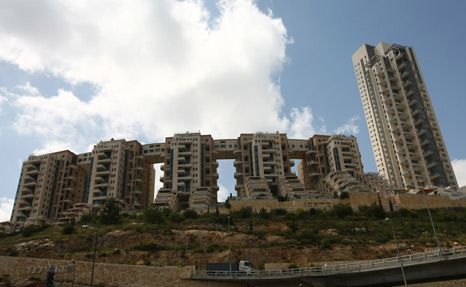 Advanced registration is required. Please contact Yael Shavit at [email protected] or 02-530-0868. Discussion will be in Hebrew.
10:00 Examining Evidence and Determining Facts in the Holy Land Case 
Opening Remarks/Session Chair: Prof. Mordechai Kremnitzer, Vice President of Research, Israel Democracy Institute
Adv. Iris Niv-Sabag, Partner at Sheinman Negev Niv law office
Adv. Liat Ben-Ari, Tel Aviv District Attorney, Taxation and Economics Division
Mr. Gidi Weitz, Head of investigative reporting, Haaretz
Response: Adv. Yuval Yoaz, Legal commentator and lecturer
---
11:40 Legal principles in Comparison to the Principles of Equality, According to the Law
Opening Remarks/Session Chair: Adv. Moshe Lador, Former State Prosecutor
Prof. Yuval Feldman, Israel Democracy Institute and Faculty of Law, Bar-Ilan University
Adv. Jack Chen, Chen, Yaari, Rosen–Ozer & Co. Law Firm
Prof. Michal Tamir, The Academic Center of Law and Science
Response: Prof. Shachar Eldar, Ono Academic College
---
1:40 The Media, the Law Enforcement System and the Fight Against Corruption
Opening Remarks/Session Chair: Adv. Ziva Agami-Cohen 
Adv. Avia Alef, Law faculties of the Hebrew University and Tel Aviv University
Prof. Moshe Negbi, Legal analyst, Israel Radio; senior lecturer at the Hebrew University
Ms. Revital Hovel
Response: Prof. Ariel Bendor, Faculty of Law, Bar-Ilan University
3:00 Concluding Session
Dr. Doron Navot, School of Political Science, University of Haifa
Prof. Amnon Reichman, Faculty of Law, University of Haifa
Prof. Mordechai Kremnitzer