Israeli President Addresses IDI-Lautman Conference on Education for Democracy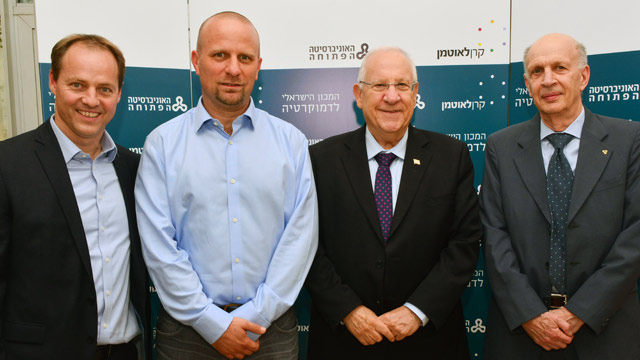 On June 2, IDI, The Dov Lautman Foundation and The Open University held the first annual Dov Lautman Conference on Education Policy in memory of Dov Lautman, one of Israel's most prominent industrialists and philanthropic leaders. The inaugural conference was dedicated to education for democracy in the Israeli school system and focused on the following questions: Is Israel doing enough in order to prepare Israel's youth for citizenship in a democratic society? Is education for democracy the right tool for accomplishing this goal? If so, how should it be used?
 
At the conclusion of the conference, Mr. Reuven (Ruby) Rivlin, President of the State of Israel, gave an impassioned speech about the importance of education for building a shared society in Israel. The President presented letters of recognition to outstanding schools that have shown an outstanding commitment to pursuing cooperation and dialogue between different segments of Israeli society, and have stood out in their efforts to combat violence and racism.