Op-ed
High Court Seems to Think That Only Arabs Need Deterrence
The Israeli High Court's claim that home demolitions need not be applied to Jews because they support terror less than Palestinians must be rejected. (This article was originally published by Haaretz.)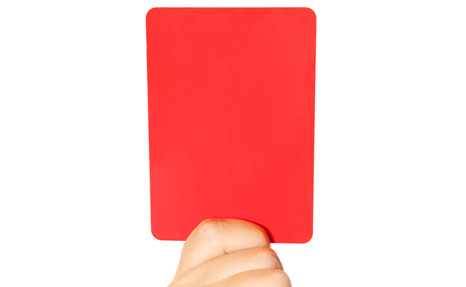 The High Court ruling that approved the practice of house demolitions, as it has done many times in the past, produced a surprising statement by Justice Noam Sohlberg. The statement came in response to the claim of discrimination in applying the practice only toward Palestinians and not toward Jews. The claim must be rejected, Sohlberg wrote, because the Jewish sector does not need "the same deterrence of their environment that is the purpose of house demolition." The Jewish public, as a rule, he said, "is deterred… and is not incited." Sohlberg added that while "there are indeed acts of assault by Jews against Arabs," the difference is "with regard to the environment: Firm and decisive denunciation from wall to wall in the Jewish sector, which is not the case on the opposite side."
Justice Sohlberg could have elegantly evaded the claim of discrimination and argued that evidence has not proven this assertion, but he chose to respond to the essence of the matter. In fact, he adopted the factual claim that there is a distinction between Jews and Arabs, but that it does not constitute discrimination between equal parties.
The justice's decision – to justify a different attitude in applying such a harsh measure as house demolitions on the basis of ethnicity, without attempting to base it on data – is surprising. He is apparently relying on "judicial knowledge" with regard to the "need" for deterrence among Arabs and the wall-to-wall denunciation among Jews.
But even if there is a statistically significant difference (and it is almost certain there is) between Palestinian and Jewish support for terror, it is a very big jump between that observation and the claim that there is no support for terror among Jews. Even if such support is less, there is no doubt that support for Jewish acts of terror exists, even if only by an extremist minority. Anyone who has lived in this country in recent years knows this.
There is even support for the murder of (leftist) Jews or of the president. The justification for house demolitions, according to the state, is that it will deter the next terrorist, who will fear that his family will lose their home. That is, it is deterrence of potential terrorists and preventing those close to them from encouraging them, not deterrence of the public in general. According to the state, this is not collective punishment. Therefore, even on the assumption that there is a difference between Jewish and Palestinian support for terror, it is enough that there are a few Jewish terrorists, who have people around them supporting them, to understand that they are also in "need of deterrence."
House demolitions are not the only judicial practice with the goal of deterrence; it also exists in criminal law. But is it conceivable to decide that groups that are statistically more involved in crime, or have less respect for the rule of law, should be subject to more deterrence?
In terms of public diplomacy, Sohlberg's ruling might, and rightly so, raise tough questions internationally about Israel's enforcement policies – whether the measures it takes against terror and crime contain considerations of group affiliation.
Still, I do not propose annulling the authority of the High Court, nor to change the way justices are appointed, and certainly not to use a bulldozer on it (as MK Moti Yogev suggested) or refrain from carrying out the law. One may criticize a ruling, but the High Court of Justice remains the main and most important guardian of democracy in Israel and it must be protected and defended to the utmost.

The writer is head of the program for the defense of democratic values at the Israel Democracy Institute.
This article was originally published by Haaretz.