Article
Appointing Arab Judges to the Courts in Israel
In an article in Mishpat U'Mimshal, IDI researcher Dr. Guy Lurie addresses the issue of the lack of Arab judges in Israeli courts. The abstract below presents the main issues discussed in the article.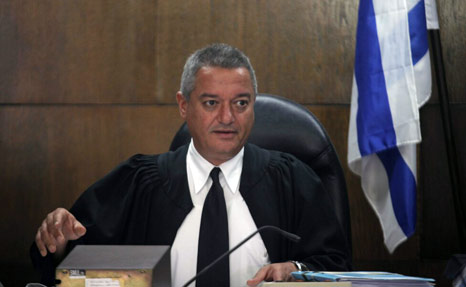 Today, Arab judges comprise only 7.7% of the judges in the Israeli judicial system. This lack of Arab judges in Israeli courts has been troubling the judiciary for many years. In an article recently published in Mishpat U'Mimshal, the University of Haifa Law Review, IDI researcher Dr. Guy Lurie addresses this issue. In his article, he presents documents from the 1960s that reveal some of the inner processes by which the judicial system attempted to ensure the appointment of Arab judges at the time—processes that today remain largely outside the public eye. The documents are offered as an historical example of the difficulties in dealing with the lack of Arab judges in the judiciary. The article also suggests ways to overcome these difficulties.
During the first 20 years of Israel's existence, Israel only succeeded in appointing two Arab judges. Then, within two years, from the beginning of 1968 until the end of 1969, three additional Arab judges were appointed. It appears that the only change that led to the increase in appointments was that the committee for judicial appointments made the concern to have a court system that reflected the makeup of Israeli society a top priority. At the same time, this historical example teaches that desire and initiative within the system are not enough to realize the ideal of proportional social reflection, as the number of Arab judges constantly lags behind their relative share of the Israeli population.
If the judicial system does not do enough to realize the ideal of social reflection, not only will it lose the public's trust, but it will also have difficulty finding candidates from within Israel's Arab minority who would be willing to be participate in the system in the future. If the judiciary seems to reflect a view that the loyalty of the Arab minority is conditional and must constantly be proven, it will exclude and alienate the Arab minority. It is not only the judicial system that would lose from such a situation, but all of Israeli society.
Read a Haaretz report about the findings (English)
Read the full article (Hebrew)