Press Release
Israel Needs Political Reform - An Open Letter to PM Netanyahu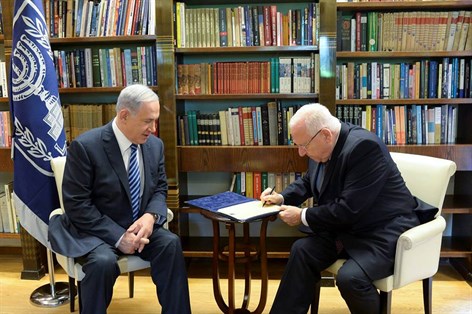 IDI President Yohanan Plesner issued the following statement:
A full seven weeks after the March elections, and with only a few hours left on the clock, Prime Minister Netanyahu is still scrambling to form a coalition. The Prime Minister may well succeed in forming a government at the eleventh hour. Or he may throw the country into yet another unnecessary election. Either way, this drama illustrates that our electoral system is in crisis. Absent reform, Israel will continue to vacillate from crisis to crisis and Netanyahu and his successors will find it impossible to form stable coalitions and govern effectively.

In response to Yisrael Beytenu's decision to withdraw from coalition talks and the ongoing crisis in talks between Likud and the Jewish Home party, I sent an open letter to Prime Minister Netanyahu, calling on him to keep his campaign promise to reform the electoral system in order to promote governance and stability.

At the outset of his recent election campaign, Netanyahu pledged to reform Israel's electoral system. He made a number of sensible proposals, many of which resonated with IDI recommendations. We supported his plan because we believe that a Prime Minister must be given the tools to govern effectively and address the needs of Israeli society. The increasing fragmentation of Israel's party system over the last two decades has robbed successive Prime Ministers of these tools. Today we face the prospect of a narrow government, beholden to the demands of small sectors of Israeli society, and focused on its own survival. Such a government will not serve the needs of the vast majority of Israeli citizens. It will not be able to govern effectively and is likely to collapse before its term is up.

In a letter to the Prime Minister, I reiterated the need for a series of amendments to Israeli election law:
Henceforth, the leader of the largest party will become the Prime Minister, automatically, on election night
The Prime Minister will not require a vote of confidence when presenting his new government to the Knesset
Failure to pass a budget will not lead automatically to new elections

These changes will reduce the bargaining power of small and medium-sized parties and contribute to the reemergence of two major political parties in Israel.

The true test facing the Prime Minister and other responsible political leaders is to form as wide a government as possible, whose first mission will be to implement necessary changes in Israel's system of government.