Press Release
IDI Ahead of the Vote on the V-15 Bill:
'The bill sets an extremist and dim precedent, which casts a shadow of harsh limitations on freedom of expression'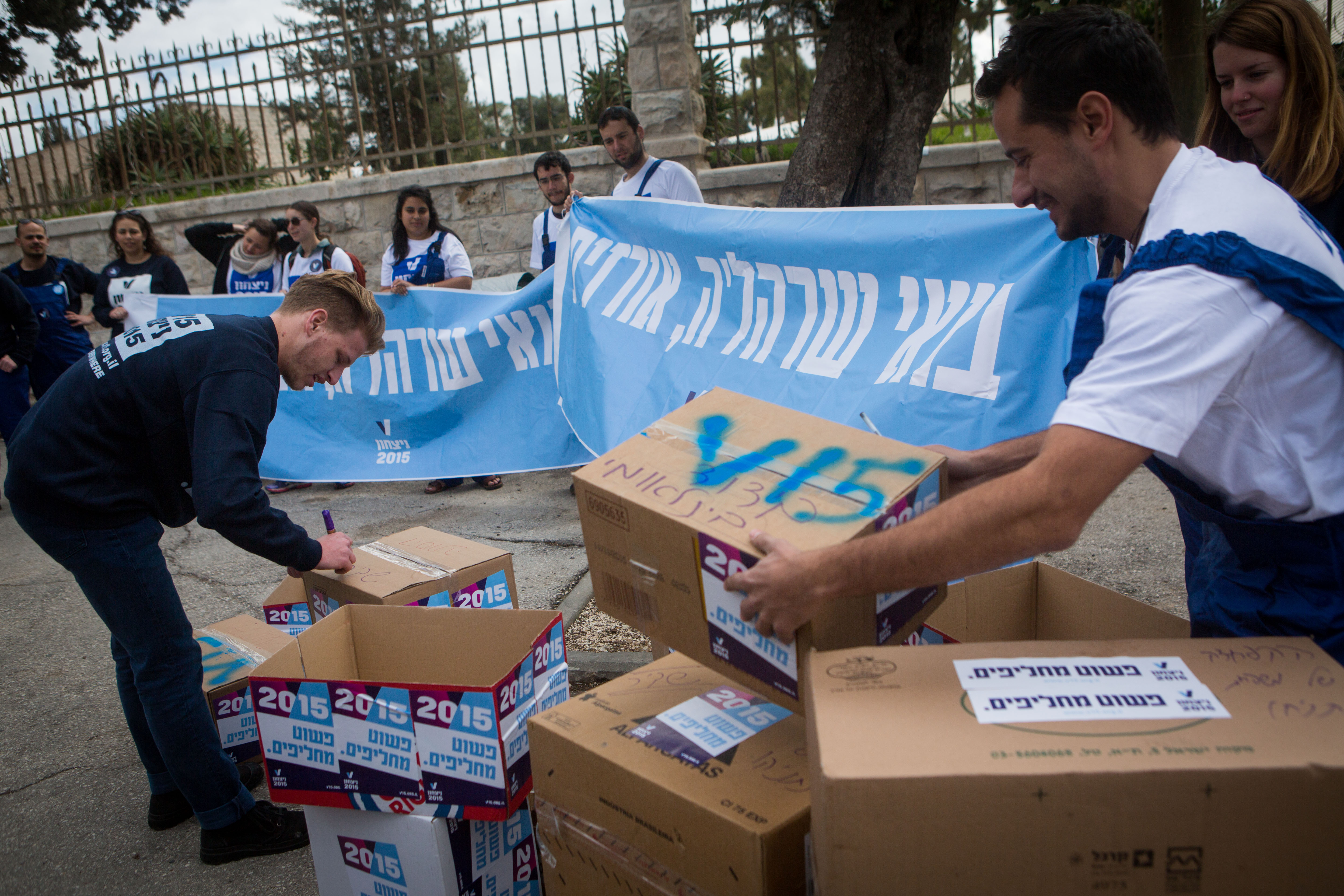 Ahead of an expected vote Monday by a special joint Knesset committee dealing with amendments to the so-called "V-15 bill," the Israel Democracy Institute (IDI) sent a policy statement to the committee, calling on members of Knesset (MKs) to oppose the bill in its current form.
The statement was drafted by IDI President Yohanan Plesner, together with researcher Guy Lurie, who say the V-15 bill disproportionately limits freedom of political expression.
Further, Plesner and Lurie explain that although it is important and possible to regulate the actions of non-party organizations (NPOs) during elections, these regulations must strike a balance between the principles of the right to steer elections and the right to free expression. The bill, as it will be presented tomorrow for a vote, is not balanced and it has no international precedent. If it passes, it will make Israel the only country out of 25 parliamentary democracies to limit the maximum contribution to an organization, while other democracies limit the amount an organization is allowed to spend on election activities.
Plesner and Lurie also note that the system for enforcing the criminal responsibility and the fines presented by the bill are problematic and too harsh.
"The bill creates a system of enforcement based primarily on the presentation of the request to the central election committee and does not set a system of fair enforcement in real time," says Plesner. "If the current bill passes, it will change our elections into a legal battleground."
The scholars also note that this step would transform Israel from a country with no oversight or enforcement on the issue to a country with the most stringent law of any Western democracy, without any staged process of considering the issue in a serious way.
Therefore, based on policy research, IDI recommends a staged implementation of NPO regulation. First there would be an obligation of only transparency for bodies involved in elections. Then, in a second stage, if it is found that NPOs do have a critical and disproportionate impact on elections, additional limitations on these NPOs be considered.
For the full policy paper, click here.