Press Release
Three Years since Operation Protective Edge, Israeli Public Defines Israel's Security Situation as Good
Israelis don't believe peace negotiations with Palestinians are imminent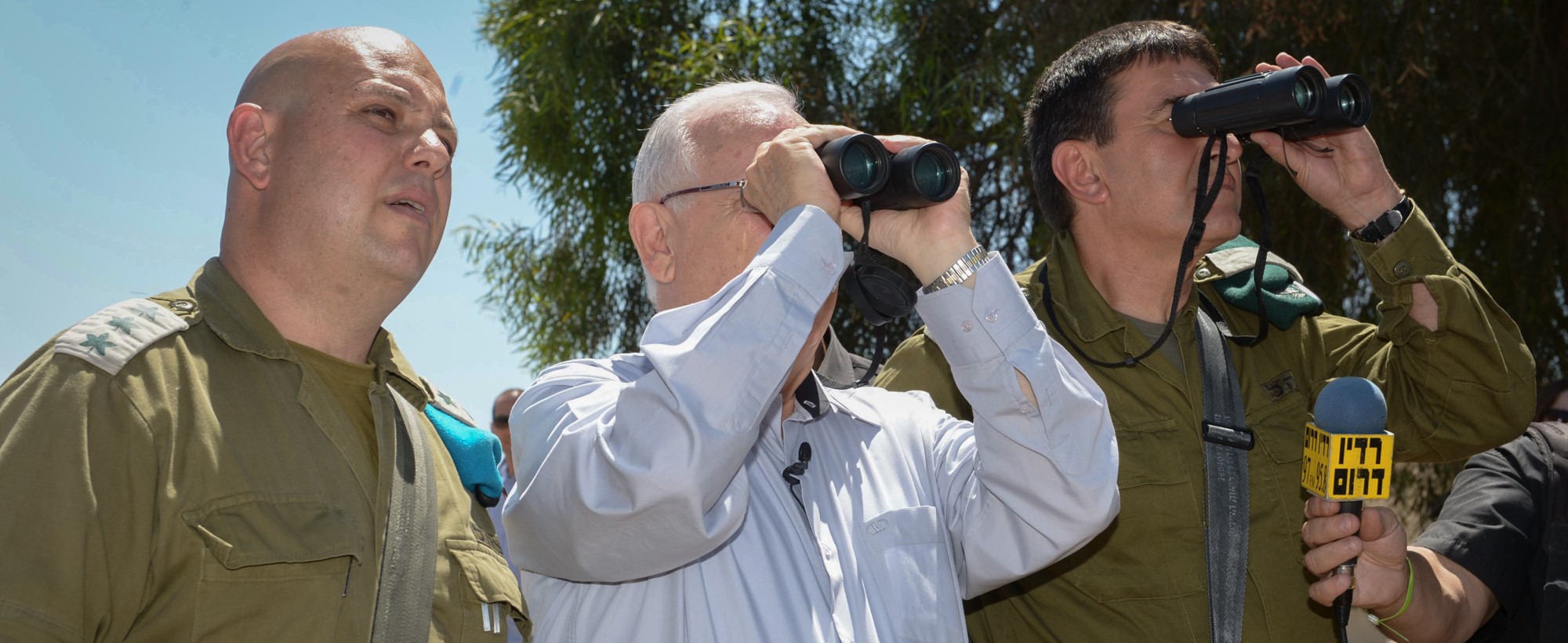 Nearly three years since Operation Protective Edge, a military operation launched by Israel on July 8, 2014 in the Hamas-ruled Gaza Strip, 66 percent of Jewish Israelis and 69% of Arab Israelis define Israel's security situation a good.
Nonetheless, 56% of the Jewish public and 59% of the Arab public see high chances of a war between Hamas and Israel in the coming year.
This is according to the latest Peace Index, published today by the Israel Democracy Institute and Tel Aviv University. This month's survey also explored the chances of renewing negotiations with the Palestinians and Israel's capability to contend with security threats should they arise.
The ability of the government, the IDF and the Israeli public to contend with a war or Intifada:
Only 57% of the Jewish public and 36% of the Arab public trust the current government to make prudent decisions if a war breaks out. In contrast, 88% of the Jewish public trusts the IDF. In the event of a third Intifada, 52% of Jews and 41% of Arabs trust the government's ability to make security decisions.
As far as the Israeli public's resilience: 85% of the Jewish public thinks or is sure that it can cope with a third Intifada successfully. In contrast, only one-third of Arab Israeli view the Israeli public as strongly resilient under such circumstances, espousing the "spider web" thesis of Hezbollah leader Hassan Nasrallah.
Instead of war, will Israel and the Palestinians come back around the negotiating table? Neither Jews (63%) or Arabs (55%) see the chances of resuming peace talks as high. In fact, few believe that the leaders on either side are even interested in reaching a permanent settlement.
According to the Index, a small majority (53%) of the Jewish public thinks or is sure the current Israeli government is not interested in reaching a settlement – 37.5% of right-wing, 70% of center and 91% of left-wing Israelis, respectively. Some 80% of Jewish Israelis thinks or is sure that the Palestinian Authority is not interested.
For the full questionnaire, visit www.peaceindex.org/english.
For more information or interviews: Maayan Hoffman at +972-50-718-9742 or jaffemaayan@gmail.com.