Press Release
IDI Supports Enacting the "Norwegian Law"
Knesset members should be available for parliamentary legislation and oversight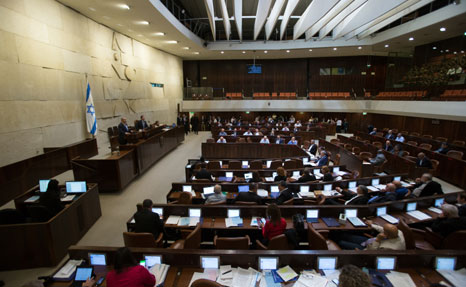 Expert from the Israel Democracy Institute expressed her support for a 'full' "Norwegian Law," as it exists in other countries. This would mean that all ministers and deputy ministers resign from the Knesset and allow new legislators to be sworn in to replace them. Without the adoption of such a law, IDI expert said, there will not be enough MKs to both legislate and perform oversight duties.
Dr. Chen Friedberg, a researcher at the Israel Democracy Institute, published a professional opinion on the "Norwegian Law" and presented it to Knesset Arrangements Committee. Dr. Friedberg notes that "This law can strengthen the Knesset, which has a very small number of members relative to other parliaments around the world. This problem is particularly acute in the present situation due to the excessive size of this government - 34 ministers at the time of its establishment. In addition, cabinet minister and their deputies are barred from partaking parliamentary work such as membership in committees. If the ministers and deputy ministers in the 35th government continue serving as Knesset members, less than 80 MKs will be available for parliamentary work – an impossibly low number."
In the opinion, Friedberg noted that the burden on members of Knesset committees, and particularly on coalition members, will be severe with many MKs forced to serve on a large number of committees simultaneously. The proposed law would make more members available to these committees therefore improving their work. With Knesset members serving on fewer committees, attendance will be higher, and committee members will be able to focus on their areas of responsibility. In addition, it would allow ministers to better manage their time and focus exclusively on their ministries.
Applying the 'Norwegian Law' will also ensure that there are full-time legislators serving in the Knesset instead of ministers and deputy ministers whose parliamentary duties are only their secondary occupation. 
Friedberg further recommended that the bill should take the form of permanent legislation (instead of a temporary provision) and the resignation of ministers and deputy ministers should be mandatory – rather than allowing the resignation of only a number of cabinet members.