Op-ed
It's Time to Invest Resources in Arab Young Adults
Young adults in every society are the face of that society's future, and Arab society in Israel is no different. They face a complex set of daily struggles, in all areas, in their attempt to forge a good future for themselves, their community, and society at large.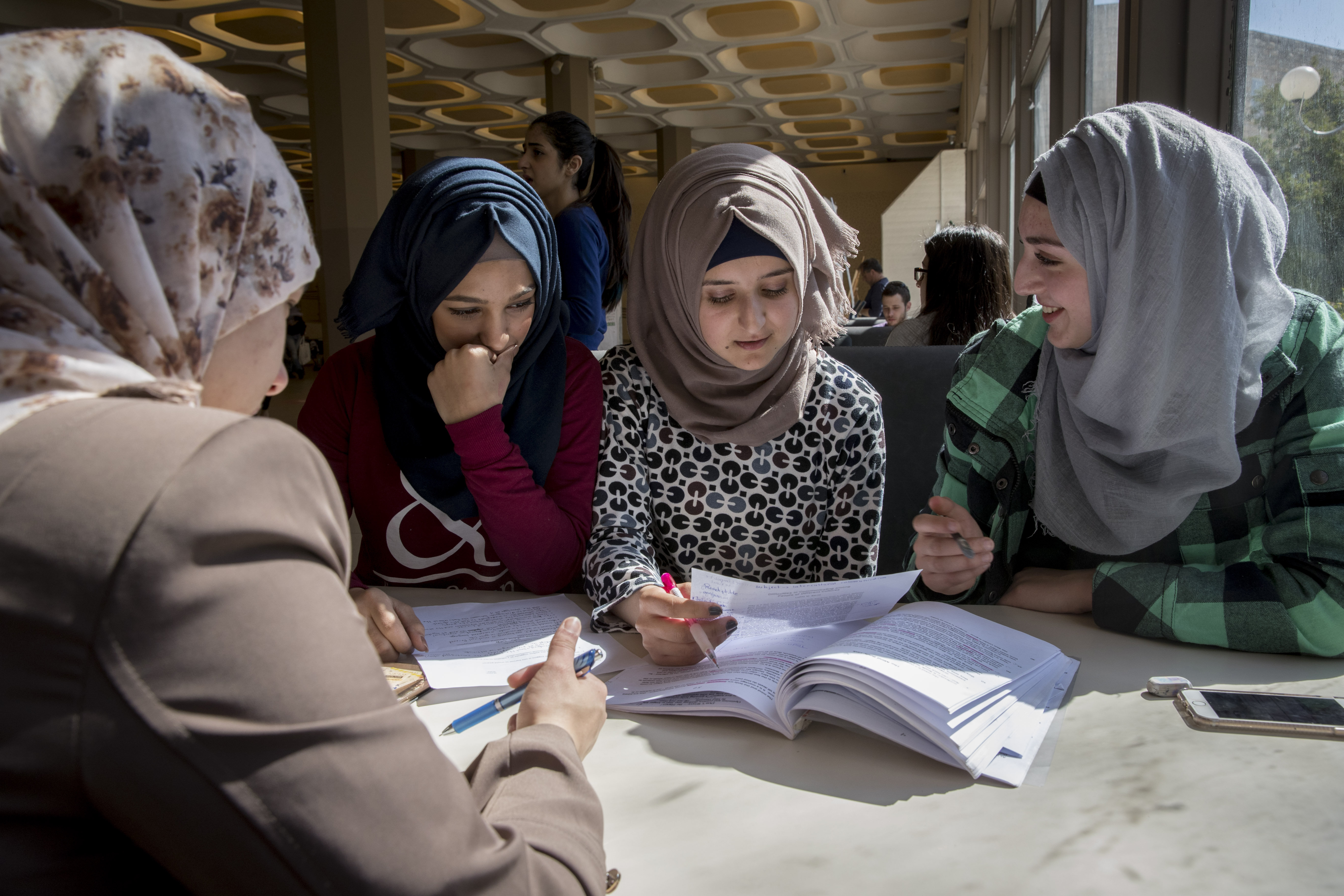 For many Arab young adults, it doesn't pay to go out and get a job.
How did this happen, and how can it be fixed?
Young adults in every society are the face of that society's future, and Arab society in Israel is no different. They face a complex set of daily struggles, in all areas, in their attempt to forge a good future for themselves, their community, and society at large.
They are graduates of the Arab educational system, which suffers from significant faults and deficiencies stemming in part from inequitable funding compared to the State-Secular and State-Religious education system. Another issue is mismanagement by local governments and the inability of Arab local authorities, which rank low on the Central Bureau of Statistics socioeconomic scale, to fund extra educational activities afforded by the more prosperous authorities. Another defect is tied to the poor teaching quality in Arab education and outdated teaching methods.
In their transition from high school to young adulthood (ages 18-24), young Arabs face complex challenges. There is no structured, system-wide track similar to those most Jewish young people have (army service, national/civilian service or studies in yeshivot). While there is a broad consensus in Arab society that acquiring an education and a profession is the primary path towards success in life, many Arab young adults do not succeed. In 2021, the percentage of Arab youth with 10 years of schooling or less was 6.2%, compared to 1.5% among their Jewish peers. Arab young adults  who do manage to pass both the barrier of a high-level matriculation exam (42.7% vs. 56.2% in Jewish education) and the psychometric exam (in 2021 the average psychometric grade for those tested in Arabic was 495, compared to 579 for those tested in Hebrew), are not able to overcome the Hebrew language barrier, as they are not taught Hebrew adequately, leaving them with a poor command of the language.
Many Arab young adults who are not able to continue their studies, try to enter the workforce (about 35%, compared to 67% among their Jewish peers), and generally work in odd jobs, which are poorly paid, and involve physical labor or sales at less than minimum wage. In 2021, 35.9% of Arab young people were employed in administrative, academic, professional and technical occupations (compared to 57.2% of Jews), 29.5% were skilled workers (compared to 8.4% of the Jews), 22.1% were employed in clerical, sales and service jobs (compared to 26.6% of Jews) and 7.1% were unskilled workers (compared to 2.7% of Jews).
As a result of the limited opportunities available to young Arabs, most are at risk of falling into the "poverty trap", which they will have a hard time getting out of later. Accordingly, given the structure of the labor market in Israeli society and those young adults rational cost-benefit considerations, a large percentage choose to remain outside the workforce. It's just not "worth it" to them. The percentage of Arab young adults who are neither employed nor studying (detached) in 2021 was three times higher than among their Jewish equivalents. The latest State Comptroller's report, issued a few days ago, reports a "positive correlation between the detachment of such young adults and the level of crime".
A Challenge for All of Israeli Society
Arab young adults in general, and particularly those neither studying nor working, pose a significant challenge that demands special attention from all the authorities and government ministries. Addressing the situation of these young people will also have a significant effect on the Jewish-Arab conflict, social inequality, the structure of the labor market and the growing violence and crime in the country. A society that seeks a good future for itself and its youth must deal with and provide a solution for these young people – from all sectors of the population not just Arabs, for the benefit of us all.
The increase in crime, violence and illegal weapons affect not only Arab society. Rather, it undermines the quality of life and the security of Jews as well.  Moreover, in order to reduce the number of young people who are not working or studying we must strive for their integration in higher education and the labor market. The State Comptroller's report notes that "the potential damage from the phenomenon of detached Arab youth is estimated by the State Comptroller to be about 1 billion shekels per year" (!).
At the same time, civil struggles must continue towards changes in policy and in the allocation of resources to comprehensive programs that will make it possible for every young woman and man to reach their potential. Such struggles can influence policy, encouraging investment in more resources creating supportive frameworks for Arab youth, classrooms for studying Hebrew (and English) in every school, and tailoring educational and teacher training programs to the needs of the Arab community. In addition, Jewish employers should be offered incentives to hire Arab young adults and provide them with appropriate training.
This is not only for the sake of the young Arab adults and their communities - it is for all of Israeli society.
This article was originally published in the Globes.