Israel Democracy Institute | 4 Pinsker Street


On Sept. 20, the Israel Democracy Institute and the Federmann School of Public Policy and Government at the Hebrew University hosted a several hours-long workshop to discuss the Council for Higher Education's five-year plan to integrate members of the ultra-Orthodox community into academia. The event focused on the plan's challenges and opportunities, alternatives and impact on Israeli society, academia, ultra-Orthodox society and the status of women.
Statement Highlights: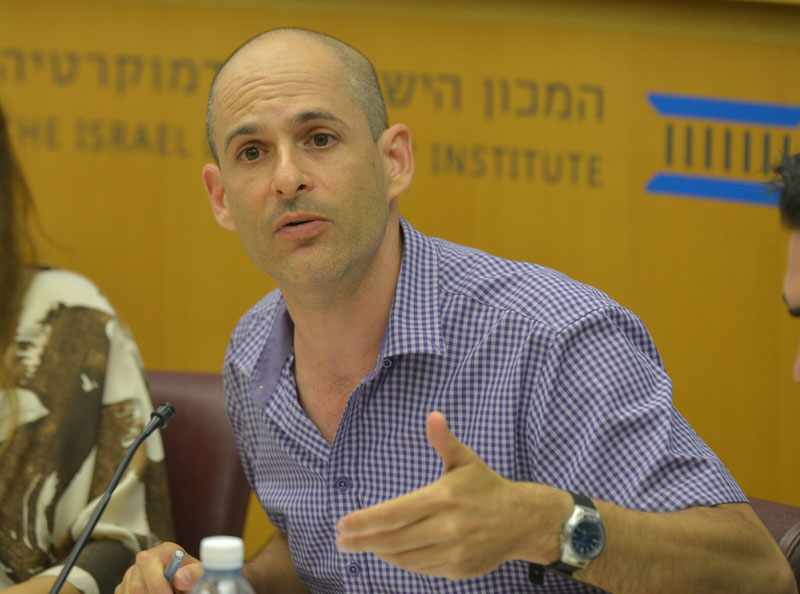 Dr. Gilad Malach, head, IDI's Ultra-Orthodox Program in Israel: "The way to raise the number of ultra-Orthodox individuals in academia is to increase the number of gender-separate campuses. Further, we need to develop a relevant option for those ultra-Orthodox who want to study on regular campuses."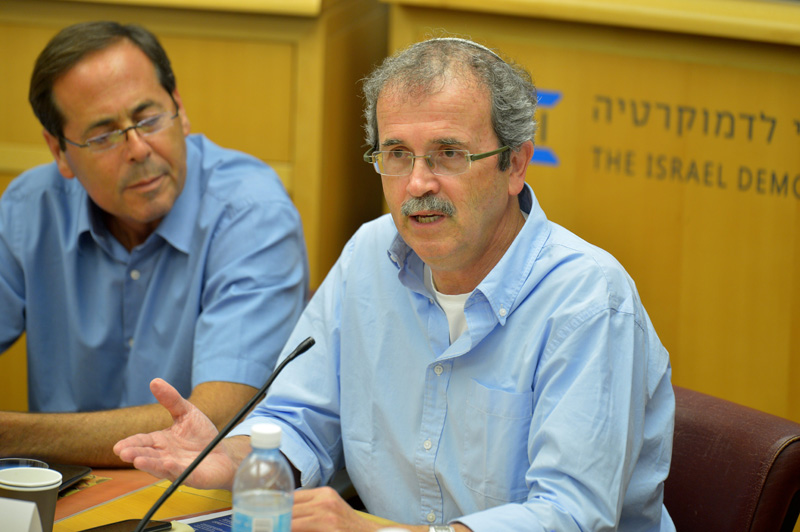 Prof. Yedidia Stern, IDI Vice President of Research, explained that 35% of ultra-Orthodox individuals are willing to learn in an integrated classroom, null of gender or sector separation. However, 65% of ultra-Orthodox say that if classes are not separate, they will not come. "The cost of separating [men and women in academia] hurts Israeli society and academic excellence. Moreover, this could lead to further separation in other fields."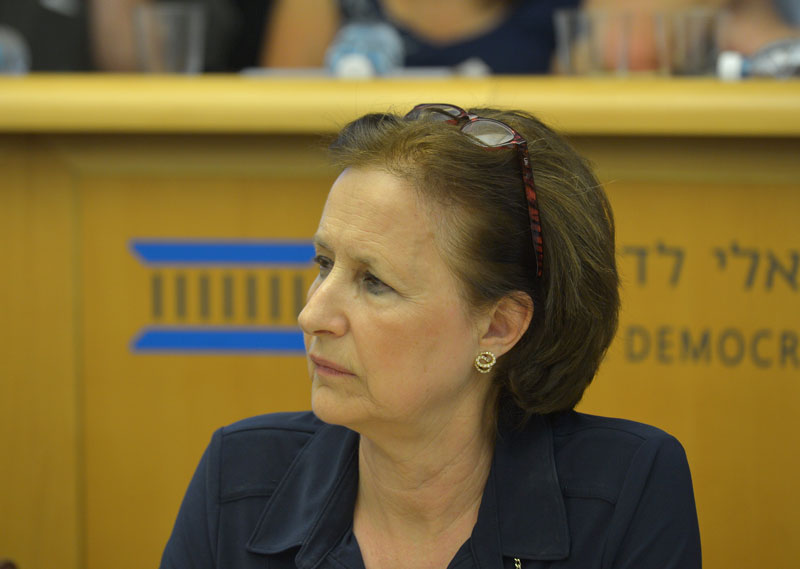 Prof. Yaffa Zilbershats, Head, Council for Higher Education: "Let us enable the ultra-Orthodox to pave their way into higher education, as has happened for the Arab citizens of Israel and Ethiopians. Preventing the ultra-Orthodox from doing so is unacceptable."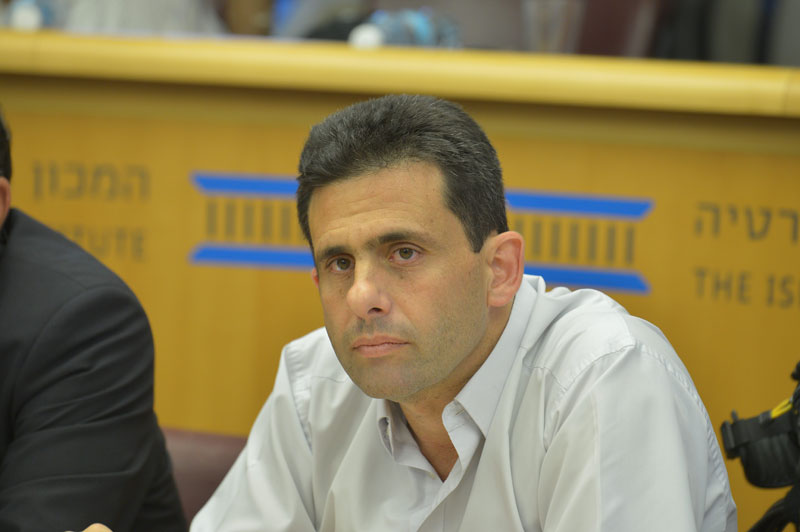 Prof. Ron Shapira, Dean, Faculty of Law, Bar-Ilan University, asked, "Is it the right of the ultra-Orthodox to insist on removing women from the heart of any academic campus?"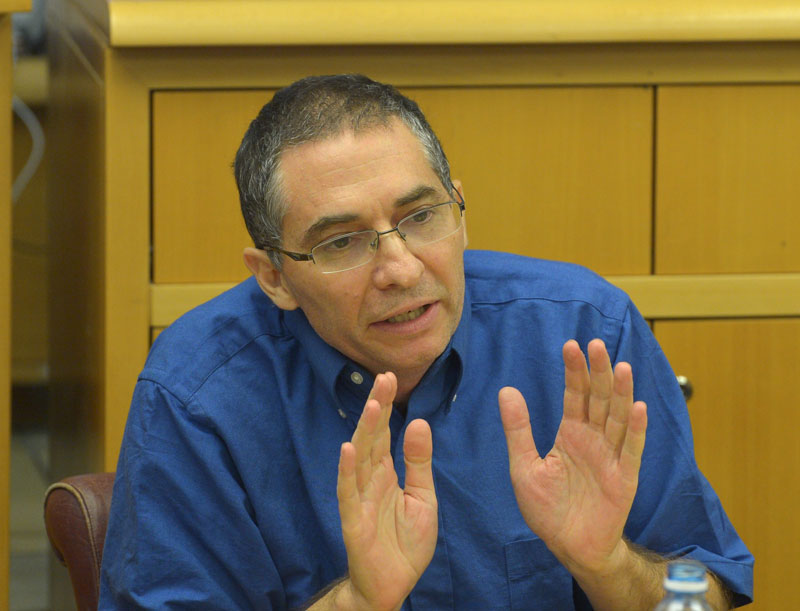 Prof. Barak Medina, Justice Haim H. Cohn Chair in Human Rights Law, The Hebrew University of Jerusalem: "A liberal democratic society that has people reject liberal democratic values is a society on borrowed time. ... Separating men and women [in the classroom] is not any different than separating buses. Is there enough certainty that separation is really, really, absolutely necessary?"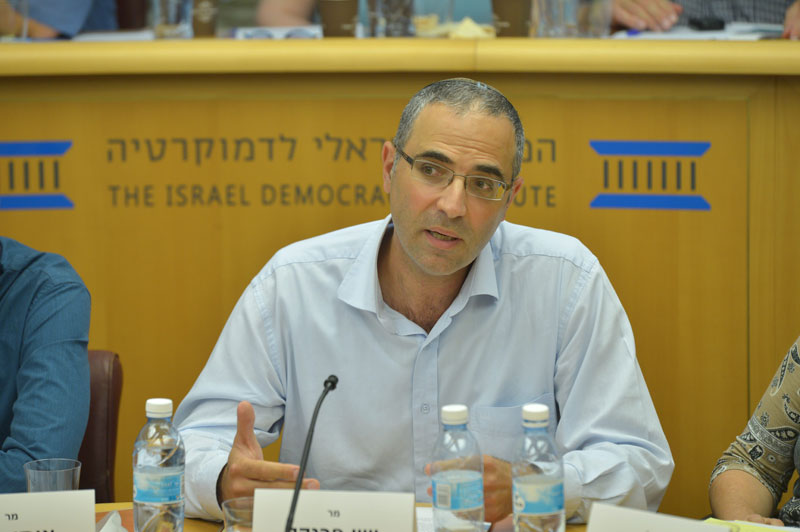 Mr. Yishai Fraenkel, Member of the Planning and Budgeting Committee, Council for Higher Education: "Will the ultra-Orthodox come if there is not separation? Many say that up to one-third of ultra-Orthodox will, but only a small fraction of women. If we don't enable gender separation, we will not have students who need to be concerned about it. ... There is no alternative to offering a bachelor's degree in a gender-separate environment. Any other alternative will lead to a drastic reduction in the number of Haredi students were able to recruit for university."
3:30 to 4 p.m.: Welcoming Reception
4:00-4:15 p.m.: Opening Remarks
Mr. Yohanan Plesner, President, Israel Democracy Institute
Prof. Yaffa Zilbershats, Head, Council for Higher Education
Prof. David Levi-Faur, Head, Federmann School of Public Policy & Government
4:15-5:30 p.m.: Session One – Economic and Social Aspects of the Five-Year Plan of the Council for Higher Education
Dr. Lee Cahaner, Researcher, ultra-Orthodox in Israel Program, Israel Democracy Institute
Dr. Gilad Malach, Head, Ultra-Orthodox in Israel Program, Israel Democracy Institute
Mr. Eitan Regev, Senior Researcher, Taub Center
Open discussion
5:45-7:15 p.m.: Session Two – Gender and Sectarian Separation in the Five-year Plan of the Council for Higher Education
Prof. Orna Kupferman, Professor of Computer Science, Hebrew University of Jerusalem
Dr. Haim Zicherman, Academic Director of the ultra-Orthodox Campus, Ono Academic College
Prof. Daphna Joel, Head, Psychology Program, School of Psychological Sciences, Researcher, Sagol School of Neuroscience, Tel Aviv University
Prof. Ron Shapira, Dean, Faculty of Law, Bar-Ilan University
Prof. Barak Medina, Justice Haim H. Cohn Chair in Human Rights Law, Hebrew University of Jerusalem
Mr. Yishai Fraenkel, Member of the Planning and Budgeting Committee, Council for Higher Education
Open discussion
7:15-7:25 p.m.: Remarks by MK Prof. Manuel Trajtenberg, Former Chairman, Council for Higher Education
7:40-9:00 p.m.: Expert Panel - Ultra-Orthodox, Academia and Israeli Society: Between Isolation and Involvement
Moderator: Yair Ettinger, Haaretz
Prof. Hagit Messer-Yaron, Professor at the Iby and Aladar Fleischman School of Electrical Engineering, Tel Aviv University
Mr. Tzvi Schreiber, Vice President of Human Resource Development, Kemach Foundation
Prof. Malka Rappaport-Hovav, Henya Sharef Professor of Humanities, Hebrew University of Jerusalem
Prof. Oded Navon, Gerald M. Friedman Professor of Geology, Hebrew University of Jerusalem
Mrs. Naomi Perl, Director, Mandel Programs for Leadership Development in the Haredi Community
Open discussion