Conference on Jewish Attitudes toward the Other
Israel Democracy Institute4 Pinsker Street Jerusalem, Israel
This conference is by invitation only.
How do Jewish sources—both religious and national—relate to citizens who are not Jewish, whether as individuals or members of a group? On June 25, 2014, this question was explored at a unique conference at the Israel Democracy Institute that examined and evaluated the way Jewish thinkers saw this issue throughout the generations.
The Hebrew conference was broadcast live on the IDI website and will be available for viewing on Youtube shortly.
This conference was made possible by the generous support of
An anonymous donor operating in Israel and
The Ruderman Family Foundation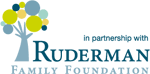 9:15-9:30 am
Opening Remarks
9:30–11:15 am
Session 1: Fundamental Attitudes—A Historical Perspective
Chair:
Dr. Eliezer Hadad, Researcher, the Israel Democracy Institute; Lecturer, Herzog College and the Hebrew University of Jerusalem
Presenters:
Prof. Israel Knohl, Bible Studies, the Hebrew University of Jerusalem; Senior Fellow at the Shalom Hartman Institute
The Revolutionary Universalism of the Prophet Isaiah and the Controversy Surrounding It
Prof. Haviva Pedaya, The J. R Elyachar Center, Ben-Gurion University of the Negev
Structures and Ties to the Other: In the Footsteps of Jewish Theologies

Prof. Zev Harvey, Department of Jewish Thought, the Hebrew University of Jerusalem; New York University
The Attitude toward the Resident Alien in Medieval Jewish Thought
11:15-11:30 am
Break
11:30 am – 1:15 pm
Session 2: A Contemporary Look at Traditional Texts
Chair:
Dr. Ronit Ir-Shai, Gender Studies Program, Bar Ilan University; Shalom Hartman Institute

Presenters:
Prof. Avi Sagi, Bar-Ilan University; Researcher, Shalom Hartman Institute
Exile, Foreignness, and Sovereignty in the Biblical Tradition

Dr. Shmuel Wygoda, Head of the Department of Jewish Thought, Herzog College; Hebrew University of Jerusalem
Emmanuel Levinas' Talmudic Reading as a Basis of a Response to Alain Badiou's Paulinian Universalistic Challenge

Prof. Moshe Halbertal, Department of Jewish Thought and Philosophy, the Hebrew University of Jerusalem; New York University
The Other and Neutral Space in Halakha
1:15-2:15 pm
Break
2:15 – 4:00 pm
Session 3: Zionist Thought: A Retrospective
Chair:
Prof. Shahar Lifshitz, Co-Head of the Human Rights and Judaism project,  The Israel Democracy Institute; Dean of the Faculty of Law, Bar-Ilan University

Presenters:
Prof. Yehoyada Amir, Hebrew Union College
The Others of Different Streams in Zionism: Longing, Dialogue, Struggle, Exclusion and Demonization

Prof. Nir Kedar, Dean, School of Law, Sapir College
Ben-Gurion's Attitude toward the Other as an Expression of Zionism and Republicanism
4:00-4:15 pm
Break
4:15 – 6:15 pm
Panel Discussion: Jewish Attitudes toward the Other in the State of Israel
Chair:
Prof. Hanoch Dagan, Senior Fellow at the Israel Democracy Institute; Faculty of Law, Tel-Aviv University

Panelists:
Prof. (Emeritus) Ruth Gavison, Faculty of Law, the Hebrew University of Jerusalem; Founding President, The Metzilah Center for Zionist, Jewish, Liberal and Humanist Thought
Prof. Chaim Gans, Faculty of Law, Tel-Aviv University; Shalom Hartman Institute, Jerusalem
Prof. Michael Karayanni, Faculty of Law, the Hebrew University of Jerusalem
Prof. Yedidia Stern, Vice President of Research, the Israel Democracy Institute; Faculty of Law, Bar-Ilan University