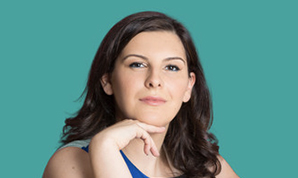 Adv. Rita Golstein-Galperin

Rita is a senior practitioner in the fields of public policy and innovation, she joined the Institute after holding a variety of senior positions in the public service. Rita founded the Israel's Economic Attaché delegation to the OECD in Paris and led of the exclusive training program, "Civil Service Cadets".
Her career combines research and practice for better policies. During her tenure at the OECD, she was a member of several bureaus and steering groups including Innovation for Inclusive Growth and International Regulatory Cooperation. She also served as the Chair of the Working Party on Trade (the first Israeli appointed chair).
Currently, in addition to her role at IDI, Rita is a social entrepreneur and lectures in policy and social innovation at the University of Haifa. She serves on the boards of two non-profit organizations, is a member of the Mentors Forum for Innovation in the Bureau of Information Technology, a consultant in the development of training programs.
Rita holds a law degree and a master's degree from the Honors Program on Public Policy, both- from the Hebrew University. In addition, she is a graduate of an executive seminar on "Leading Change in a Complex World" at the INSEAD School of Business in France.