Article
Israelis Believe Clinton will Push them Harder on Peace, Back Her Anyway — Poll
Survey shows Israelis may have given up for now on peace, but not peace talks; Arab Israelis more optimistic than Jewish counterparts about state's future
Israelis may have given up for now on peace, but still want peace talks. Arab Israelis are more optimistic than their Jewish counterparts about state's future.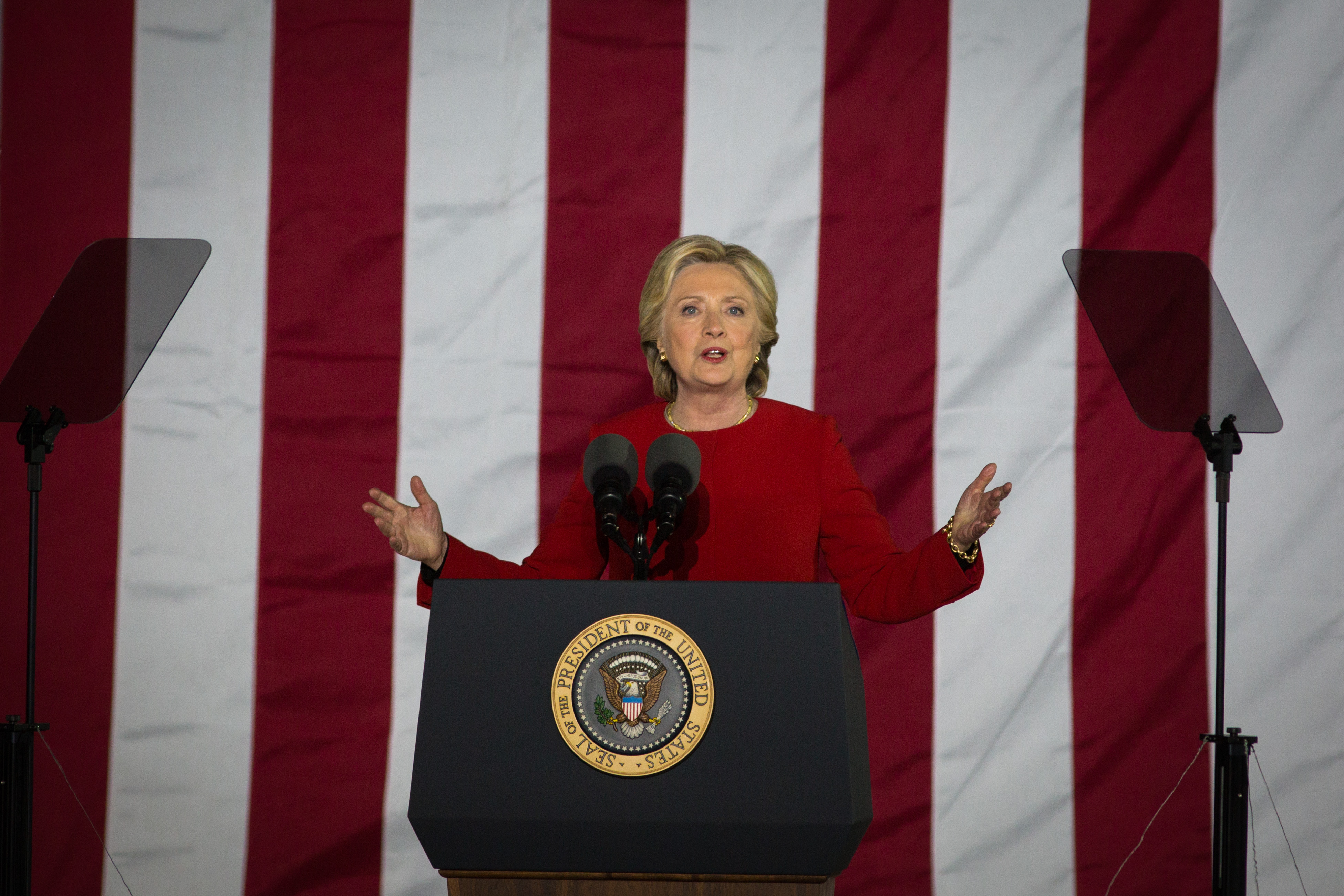 Last month, Republican presidential nominee Donald Trump's Israel adviser took to local television to reassure Israelis that, if elected, the GOP candidate would not seek to impose a two-state solution and would back the Jewish state in "any path it chooses."
But according to a survey released on Sunday, the bid to drum up Israeli support for Trump with promises of eschewing a peace push has largely failed to make a dent.
The monthly Peace Index, conducted by the Israel Democracy Institute and Tel Aviv University, shows that most Israelis — of all political persuasions — believe Democratic candidate Hillary Clinton will apply greater pressure on Israel to negotiate with the Palestinians than her rival Trump. But they support her over the Republican candidate anyway.
What the Trump campaign may have failed to assess, as suggested by the findings of the poll, is that despite deep skepticism among Israelis that peace with the Palestinians will be achieved in the coming years (67 percent say no), the majority (62.7%) are strongly or moderately in favor of renewing peace talks nonetheless.
"This is a phenomenon that we've seen over the years," said Prof. Tamar Hermann, one of the authors of the survey. "People don't want to stop talking, because perhaps there is a small chance that something will happen. And stopping would be a declaration that the situation is a dead-end. But realistically, after seeing so many times that [the conflict] didn't end, they don't believe it will happen. If it happens, it will be a nice surprise, but if you give up then there is no chance it will happen."
Israeli Arabs were far more inclined than Israeli Jews to favor negotiations (80.5%) and to predict that a peace deal would be reached in the coming years (48.6%).