Op-ed
Expand Israeli Absentee Voting Rights
In this op-ed, which first appeared on the Times of Israel, IDI's Ofer Kenig argues that it is time to cautiously expand the right of absentee voting to more Israelis.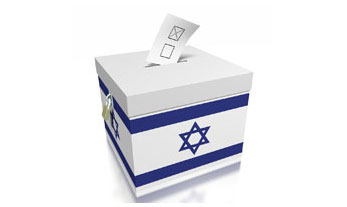 The Israeli Election Law has been amended several times over the years in order to allow certain citizens to fulfill their right to vote even if they cannot physically be at their polling station. The state has made special voting arrangements for soldiers on operational duty, patients in hospitals and prisoners. In contrast, a student studying for his/her doctorate in London or a high-tech employee on a two-year assignment in the United States cannot vote from their temporary residence abroad. Of course, these individuals have the option of catching a flight back to Israel for Election Day and voting, but few can afford to take advantage of this possibility.
In an era of globalized markets and increased mobility, it seems amiss to impose on Israelis abroad de-facto deprivation of one of their most fundamental democratic rights. As such, it is a time to cautiously expand the right of absentee voting to more Israelis. Beyond diplomats and emissaries of Jewish and Zionist institutions, clear criteria should be set for those interested in acquiring the eligibility to vote from abroad.
Several countries, including Canada, Australia and Denmark, have struggled with this same challenge, resulting in the creation of balanced criteria for absentee voting. These criteria distinguish between emigrants and residents who are living abroad for a limited period of time and that plan to return. Eligibility is generally determined based on whether a maximum period of time has passed since the citizen lived in his or her nation country.
Similarly, a recent IDI proposal (Hebrew) suggests that the right to vote from abroad be given only to Israelis who left to live abroad up to three years before Election Day. Such voters will be required to apply to vote (through early registration) and declare their intention to return and live in Israel. Such a moderate and cautious arrangement would ensure that the privilege to vote from abroad would only be given to citizens who still consider Israel their primary residence.
It also allays a well-justified concern that giving the right to vote from abroad to hundreds of thousands of Israeli citizens who left the country long ago and have no intention of returning would be problematic at best. Permitting all non-resident citizens to vote from abroad would allow these individuals to shape policies that affect Israeli residents on a daily basis but have little to no practical consequence on their own daily lives. This might erode the social contract and undermine the legitimacy of the laws.
Allowing absentee voting based on the criteria we propose, yields several advantages: first, these criteria would provide almost foolproof insurance that the right to vote from abroad would be limited to one election only. Second, allowing these particular individuals to vote would likely not have a dramatic effect on election results. Third, they have the potential of increasing voter turnout.
Most importantly, allowing cautious but expanded absentee voting would allow Israeli citizens living abroad for a limited period of time to exercise their fundamental democratic right.
Dr. Ofer Kenig is a researcher in IDI's Political Reform project. He recently co-authored the policy paper, "Reconsidering Israel's Overseas Absentee Voting Policy" with IDI President Yohanan Plesner.
This article first appeared in the Times of Israel.