Press Release
IDI Experts on the Proposed Bill to Lower the Electoral Threshold
Lowering the electoral threshold will only further fragment Israel's political system.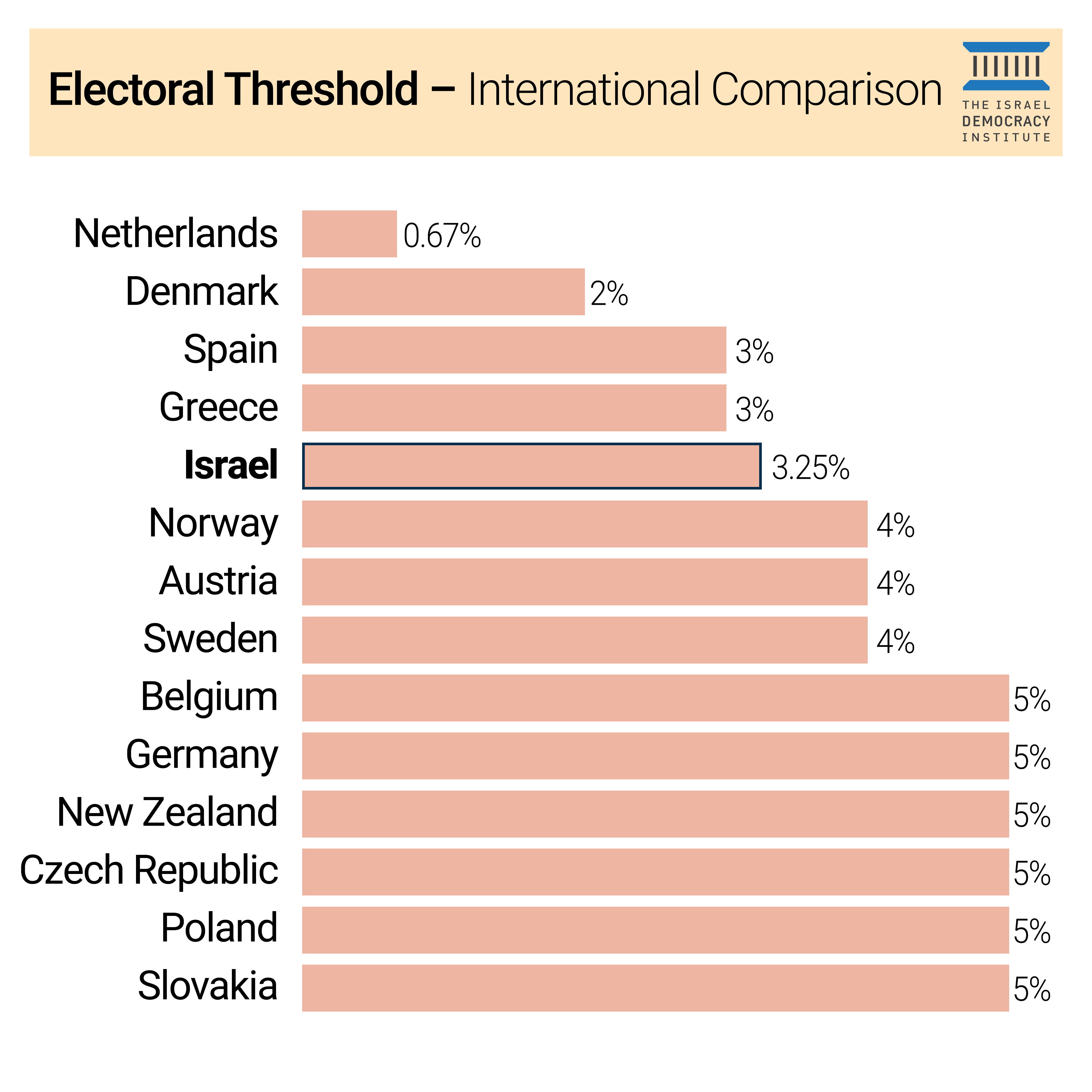 The article was published in July 2021 and update in June 2022
In response to a bill proposal discussed by the Ministerial Committee on Legislation to lower the electoral threshold for electoral lists seeking to enter the Knesset to 2% of the vote, IDI experts Prof. Ofer Kenig, Dr. Amir Fuchs and Dr. Assaf Shapira noted that such a change would exacerbate what is already an "extremely fragmented political system."
"Israel's current electoral threshold of 3.25% is relatively low when compared to other parliamentary democracies. At a time when there are already thirteen factions in the Knesset, lowering the threshold would encourage an even greater political fragmentation in the upcoming elections. strength to the smaller factions. Instead of investing time and energy on such initiatives, Israel's leaders should seek to make it more difficult for factions already in parliament to split, lessen the ability of smaller factions to apply political pressure, and implement additional policy reforms to bolster the country's political stability.
Moreover, hanging the threshold after elections have been "announced" (even if the Knesset has not yet been dissolved) is an act that cannot and should not be done: it is inappropriate for the political majority to have unlimited power to amend the electoral laws in accordance with its immediate political needs. Such amendments are supposed to be carried out due to a general, broad vision, and to take effect within a few years or not in the upcoming elections"