Press Release
IDI Experts on the Proposed Bill to Lower the Electoral Threshold
Lowering the electoral threshold will only further fragment Israel's political system.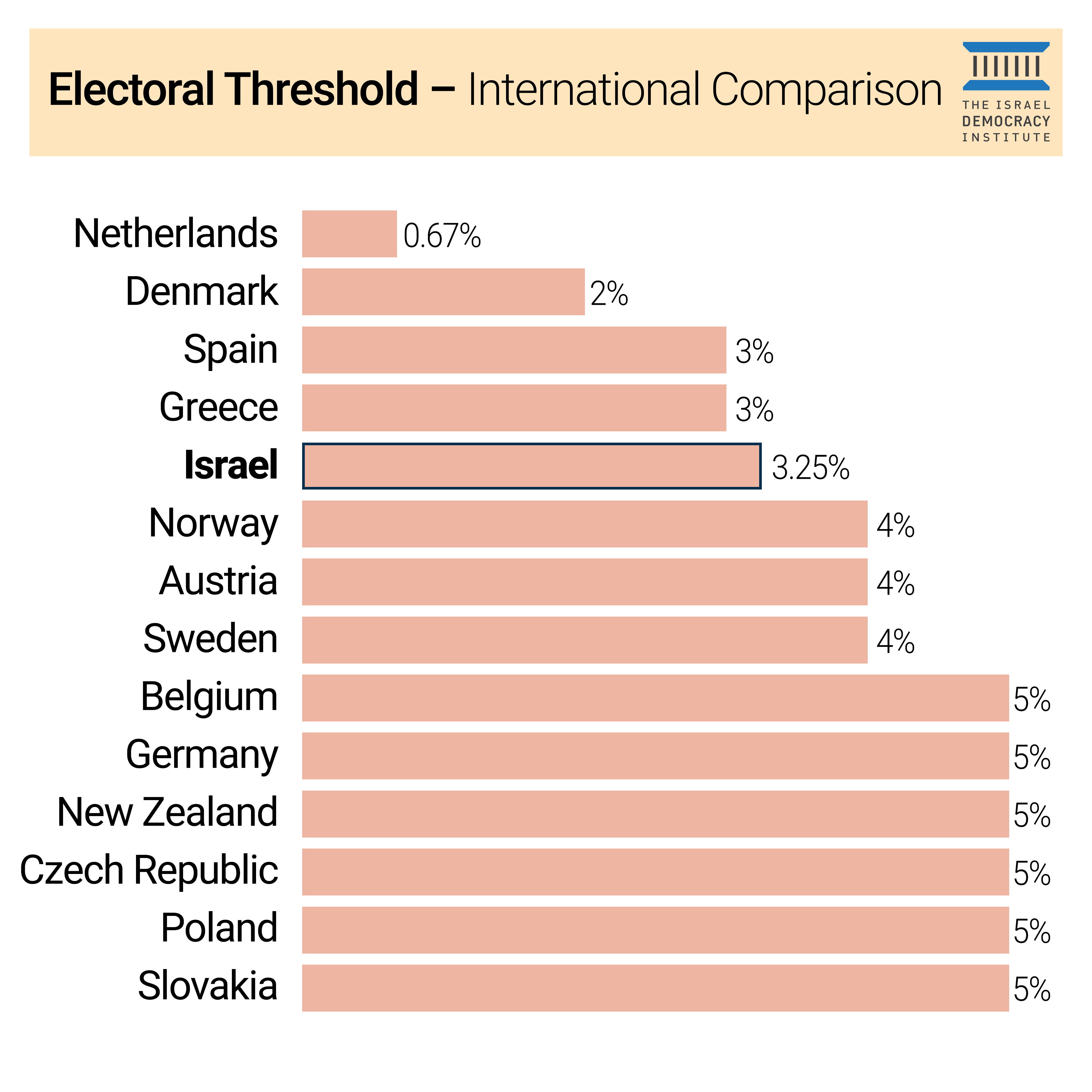 In response to a proposal made to the Ministerial Committee on Legislation to lower the electoral threshold for parties seeking to enter the Knesset to their electoral lists winning 1.5% of the vote, IDI experts Prof. Ofer Kenig and Dr. Assaf Shapira noted that such a change would exacerbate what is already an "extremely fragmented political system."
"Israel's current electoral threshold of 3.25% is relatively low when compared to other parliamentary democracies. At a time when there are already thirteen factions in the Knesset, lowering the threshold would provide additional disproportionate strength to the smaller factions. Instead of investing time and energy on such initiatives, Israel's leaders should seek to make it more difficult for factions already in parliament to split, lessen the ability of smaller factions to apply political pressure, and implement additional policy reforms to bolster the country's political stability."