Op-ed
Democracy at Risk
Citizens must lead the way in the battle against political corruption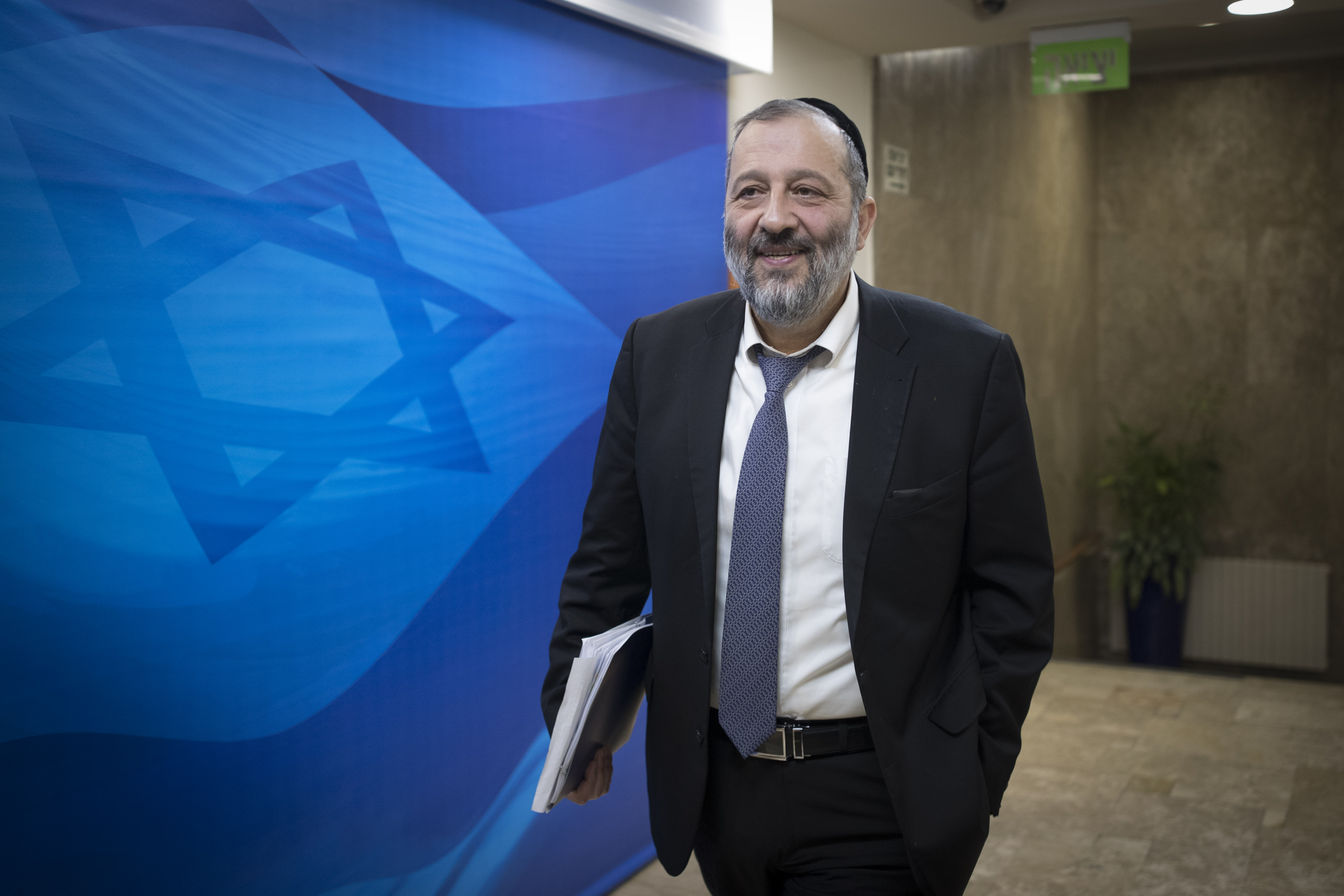 Some 25 years ago, then-minister of the interior Aryeh Deri was convicted of graft, fraud and breach of trust and served close to three years in prison. Today, he's back in government, serving as Minister of Development of the Negev and Galilee. Deri's return to politics despite his conviction begs two questions: Are politicians deterred from committing acts of corruption? Why isn't the public using its power to eradicate corruption?
The battle against government corruption must be based on criminal law enforcement and should encompass both appointed and elected public officials. Good government requires equality before the law, in which the same law applies to the policeman and the government minister. In other words, when there is a reasonable suspicion that the suspect will be convicted, charges should be pressed, whether the suspect is a tax collector or the prime minister.
The Israeli legal system has a commendable record for systematically implementing this principle of equality under the law, on the level of investigation and in many cases (though not all) on the level of prosecution. This has been true even at the highest echelons of government; a former president, prime minister and chief rabbi have all recently been convicted and punished for corruption.
However, no effort to stamp out corruption in government will succeed if it is not based on a public expectation of good conduct that goes beyond the mandatory minimum, as outlined in a country's Criminal Code and letter of the law. For example, a false statement made by an Israeli public official in relation to his/her position may not necessarily rise to the level of a criminal offense, but should still be regarded as unacceptable by the Israeli public. 
Ultimately, the public has the overwhelming power to eradicate corruption by simply not accepting such behavior. Non-acceptance can be expressed by the citizenry's demand to remove from power (through voting against or targeted pressure) a public figure that has strayed from the path of just governance and respect for the rule of law. This type of deterrent is possibly more effective than one provided by the criminal justice system.
PUBLIC EMPLOYEES, including elected officials, are public trustees, charged with acting at all times for the benefit of the citizenry.
If the public does not insist on a code of ethics and honest and trustworthy appointed and elected officials, these officials will not strive to meet such standards.
For publicly accepted norms of conduct to be upheld, the false claim that "all politicians are corrupt," which effectively justifies corrupt behavior, must be rejected. If this false premise is accepted, any hope for successfully combatting government corruption is lost.
It is also essential that public norms be applied equally to all public figures regardless of their political agenda. Otherwise, we will see fissures in the bond between a sovereign nation's citizens and their representatives, and the viability of our democracy will be at risk.