Op-ed
Ultra-Orthodox Conscription: Making It Work
The High Court of Justice's refusal to extend the Tal Law was hailed as an opportunity to reduce the inequality of burden sharing in Israeli society. In this op-ed, IDI Senior Fellow Prof. Momi Dahan argues that ultra-Orthodox Jews in Israel should be exempted from the army and allowed to work, so as to assume their fair share of the tax burden.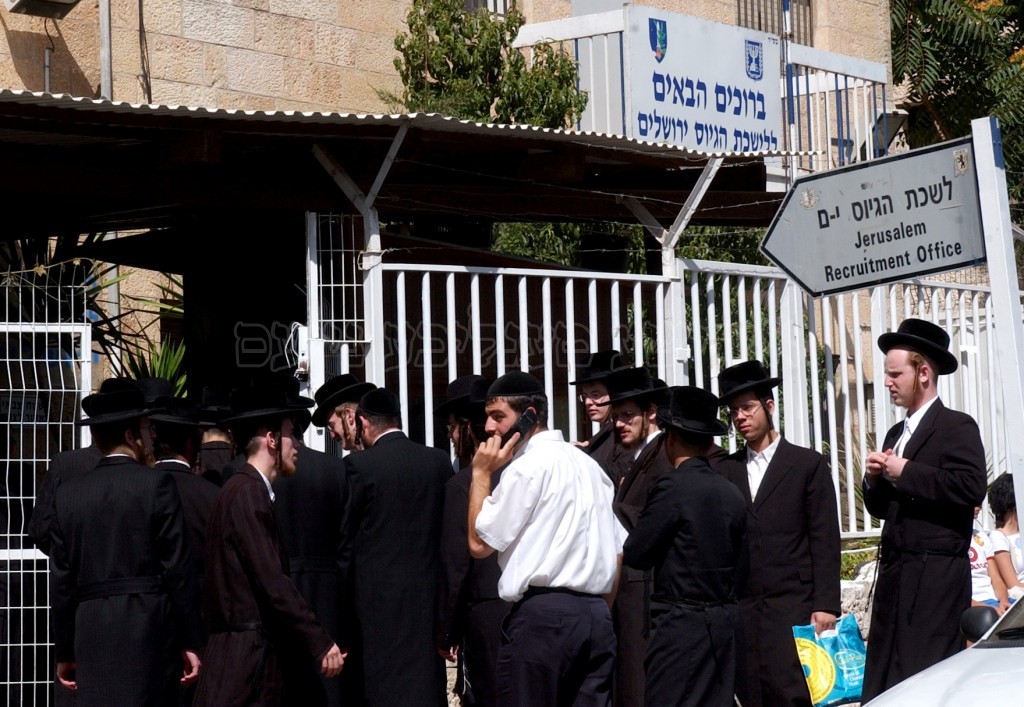 The High Court of Justice's refusal to extend the Tal Law provides an extraordinary opportunity to establish a new arrangement with the ultra-Orthodox community that will reduce inequality in burden sharing. At first sight, natural justice demands compulsory military service for all. There is no justifiable reason for some parents to be racked with constant worry about their sons and daughters serving in the Israel Defense Forces, while others are able to sleep untroubled by such concerns.
Conscription in the Haredi community in the near future will be nothing more than wishful thinking for many Israelis, even if a universal service law is enacted. After decades of Haredi exemption from military service, enforcement of such a law would only lead to confrontation and would not yield even a single company of soldiers from the Haredi community.
Instead of taking such futile steps, it would be preferable to change certain elements in the present arrangement so as to reduce the inequality in burden sharing. In particular, the current regulation that makes exemption from military service contingent on not working. Originally, this condition was instituted to exact an economic price from Haredim who evade military service, thereby reducing their incentive to do so. In practice, most Haredim were not drafted. As a result, the connection between exemption from army service and not working led to inequality in bearing the economic burden as well. Prolonged absence from the work force means inequality in the payment of taxes required to finance public services for Israel's citizens. The arrangement that we created is not logical, as it exempts Haredim not only from army service but also from employment, thus relieving them of their share of the income tax burden as well.
Unless a rabbinic ruling is handed down, we will not be seeing a mad rush to the IDF on the part of ultra-Orthodox Jews. The way to recruit Haredim is not through legislation but rather through a conceptual change, in which only the most outstanding Torah scholars will be exempted from service.
By granting guaranteed income stipends to yeshiva students who learn in kollel settings, we encouraged Haredim to stay out of the work force, even though natural justice should have guided us to exact payment from Haredim who do not serve in the army, in order to compensate for the inequality in bearing the military burden.
Not all Haredim see the present arrangement as an appropriate solution, as it dooms the Haredi population to poverty and constant confrontation with citizens who do serve in the armed forces. Moreover, because of their low income—the result of large families and extended yeshiva study—Haredim have long been pressured to find ways of joining the work force so that they can offer their children a reasonable standard of living. There are some signs that Haredim are indeed joining the work force, but the percentage of their representation is still insufficient.
Granting exemption from military service, combined with the opportunity to work and the gradual elimination of stipends for kollel students, will encourage the ultra-Orthodox community to join the work force, thereby reducing the inequality of the budgetary burden and improving the economic situation of both the Haredi community and the entire State of Israel. I believe that such an arrangement will eventually reduce inequality in military service as well.
Integration in the work force will bring about daily human contact between people who serve in the army and working Haredim. Such encounters are likely to challenge the justification for selective exemption from military service, even among the Haredim themselves. This bottom up process will erode resistance to military service among the ultra-Orthodox leadership as well. Elimination of inequality in bearing the military burden is a slow and long-term process, but this process will ultimately contribute far more to the IDF than one more company. 
---
Prof. Momi Dahan is a Senior Fellow at the Israel Democracy Institute and Director of Hebrew University's School of Public Policy.
This op-ed was originally published in Hebrew on the Ynet website on March 13, 2012.