And You Shall Teach Your Child: Integrating Children with Intellectual Disabilities in the Passover Seder
Ramban Synagogue 4 Amatzia St. Greek Colony, Jerusalem
In honor of Passover, on April 7, IDI's Human Rights and Judaism in Action project and the Ramban Synagogue hosted an evening of learning entitled "And You Shall Teach Your Child," which explored the commandment to tell the story of the Exodus to each child according to his or her level of comprehension. This event focused on the integration of people with intellectual disabilities into the family, community, and Jewish religious life, and was a  sequel to the evening of study entitled "On This Night, We All Recline," which focused on the need for integration of people with physical disabilities and was held in 2013.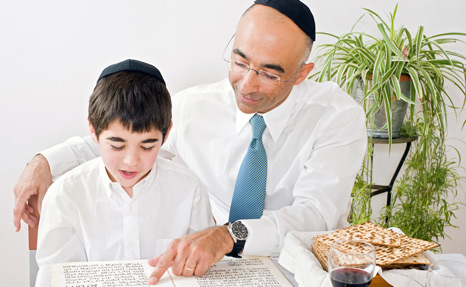 Program
8:00 pm
Prof. Avigdor Shinan, The Hebrew University of Jerusalem
"Even If We are Not All Wise": The Commandment to Tell the Story of the Exodus
8:35 pm
Rabbi Refael "Rafi" Feuerstein, Vice-Chairman of the Feuerstein Institute
Who are the Handicapped?
9:10 pm
Dr. Chana Friedman, Teacher in the Beit Midrash for adults, mother of a mainstreamed child
Top or Bottom: The Emotional Drama of Mainstreaming
9:45 pm
Rabbi Dr. Benjamin (Benny) Lau, Rabbi of the Ramban Synagogue, Head of IDI's Human Rights and Judaism in Action project
The Four Sons: The "Simple One"
This event was conducted in partnership with




The Ramban Synagogue and




The Ruderman Family Foundation