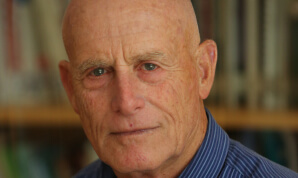 Admiral (Res.) Amichay (Ami) Ayalon
Director, Amnon Lipkin-Shahak Program on National Security and Democracy

Admiral (Res.) Ami Ayalon is a former director of the Shin Bet, commander of the Israeli Navy, government minister and member of Knesset. He holds an MA in public administration from Harvard University
and an LL.M. from Bar-Ilan University. He is chairman of Akim, the National Association for the Habilitation of the Intellectually Disabled, and chairman of the Executive Committee of the University of Haifa.
Areas of expertise
Democracies coping with terrorism; human dignity and Arab-Jewish relations; the Israeli-Palestinian conflict.