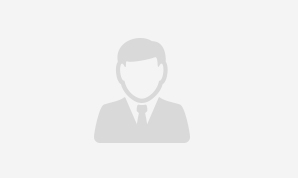 Prof. Reuven (Ruvi) Ziegler
Prof. Reuven (Ruvi) Ziegler conducts research as part of IDI's Democratic Principles project, focusing on questions of immigration, asylum, and citizenship. He joined the project in December 2010.
Ruvi is Associate Professor in International Refugee Law at the University of Reading, School of Law, where he is Director of the Global LLM programmes in Human Rights, International Law, and Advanced Legal Studies. Ruvi is also an Academic Fellow of the Honourable Society of the Inner Temple; Convenor of the 'Civil Liberties and Human Rights' Section of the Society of Legal Scholars; Editor-in-Chief of the Refugee Law Initiative (Institute for Advance Legal Study, University of London) Working Paper Series; and Research Associate of the Refuge Studies Centre, Oxford. Ruvi's public engagements include advising 'New Europeans'; 'Britain in Europe' academic expert; chairing the Oxford European Association; and serving on the advisory council of 'Rene Cassin'. Previously, Ruvi was a visiting researcher at Harvard Law School's Immigration and Refugee Clinic and with the Human Rights Program; a Tutor in Public International Law at Oxford. He has served as a legal advising officer in the Military Advocate General's unit of the Israeli Defence Forces.
Ruvi holds DPhil, MPhil, and BCL degrees from the University of Oxford; LL.M. with specialisation in Public Law from Hebrew University; and a joint LLB and BA from the University of Haifa. He was admitted with honours to the Israeli bar in 2003.
Ruvi's recently published book is 'Voting Rights of Refugees' (Cambridge University Press, 2017). Ruvi's areas of research interest include International Refugee Law, Citizenship & Electoral Rights, Comparative Constitutional Law, and International Humanitarian Law.