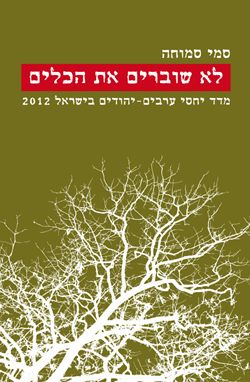 Still Playing by the Rules: The Index of Arab-Jewish Relations in Israel 2012
Hebrew Edition
Written By:

Sammy Smooha

Publication Date:
In Collaboration with: University of Haifa
Cover Type: Online Publication
Number Of Pages:

252

Pages
Center: Viterbi Family Center for Public Opinion and Policy Research
The full Index of Arab-Jewish Relations in Israel 2012 in Hebrew.
read more
The Index of Arab-Jewish Relations in Israel, based on public opinion surveys that are conducted annually in the fall, measures attitudes of Arab and Jewish citizens toward each other and toward the state and serves as a tool to monitor trends of change in these attitudes over the years. The Index was inaugurated in 2003 under the aegis of the University of Haifa and became a joint project of IDI and the University of Haifa in 2012. This collaboration seeks to contribute to the study of relations between Arab and Jewish citizens of Israel, to Arab-Jewish coexistence, and to a resilient democracy in Israel.
For further information about the 2012 Index, see the English page.
This publication was made possible by the generous support of:
The Andrea and Charles Bronfman Philanthropies
The Naomi and Nehemia Cohen Foundation
The Fohs Foundation
The Charles H. Revson Foundation
The Alan B. Slifka Foundation
Chen and Orni Petrushka