Op-ed
The Amendment of the Criminal Procedure Law
In the following op-ed, which was originally published in Haaretz in Hebrew, IDI Senior Fellow Yuval Shany and IDI Researcher Attorney Ido Rosensweig critique an amendment that would allow interrogations of security defenders to go unrecorded, and warn that it is against public interest.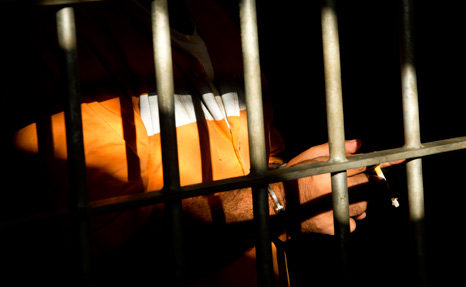 On June 18, 2012, the Knesset adopted a very short amendment to the Criminal Procedure Law of 2002. The one-line amendment states: "In the Criminal Procedure Law (Interrogation of Suspects) of 2002, Article 17 will read 'twelve years' rather than 'nine years.'"  This amendment adds three years to an exemption that is already in place, which allows the Israeli Police and the Israel Security Agency (ISA) to refrain from documenting the interrogations of suspected security offenders by means of audio or video recording. (The Police and ISA are still obligated, however, to keep written records of the interrogations.) As a result, suspects allegedly involved in security offences will continue to be interrogated without any audio or visual documentation. No similar exemptions are found with regard to interrogations of individuals suspected of committing other severe offences.
Maintaining audio and video records of interrogations is intended to protect the rights of suspects and to ensure that interrogations are conducted in accordance with the law and the relevant constraints imposed by the law. Proper documentation decreases the likelihood that illegal methods will be used during interrogations, and allays the fear that false confessions will be elicited. Audio-video recordings are especially important in Israel, where the law allows the police and the ISA to delay the appearance of suspected security offenders before a judge and to deny them the opportunity to meet with their attorneys for an extended period of time. The lack of audio and video documentation increases the isolation of suspects from the outside world and creates an environment that might be conducive to the use of improper means of interrogation, including violent methods and threats that could lead to false confessions.
The justifications offered by proponents of the amendment for its passage—that Israel must be able to keep its unique interrogation techniques secret and to protect the identity of interrogators and their collaborators—are not convincing in our opinion. Firstly, over the years, hundreds of suspects have been exposed to the interrogation methods employed by the Israeli security services, eroding their secretive nature; accordingly, we find it hard to believe that the use of audio-video recording (as opposed to written documentation) will reveal any secrets. Secondly, the Knesset could enact special arrangements that would ensure that audio and video documentation will not be publically released, and will only be accessible to suspects or their attorneys; accordingly, exempting the police and the Israeli security services from the requirement to record interrogations appears to be too sweeping a measure, resulting in disproportionate harm to suspects' rights. Thirdly, the lack of audio-video recordings of interrogations is contrary to the public interest of addressing false accusations that may be made by suspects, which allege that their free confessions are false, as they were extracted as a result of the use of illegal interrogation techniques.
In the past, the vital need to conduct swift and effective interrogations in cases of security offences in Israel has led to well known cases in which improper interrogation techniques were used and false confessions extracted. Therefore, the Knesset should not have extended the exemption from fully recording interrogations, since this step may increase the likelihood of unjustified harm to the rights of suspects and it runs against the public interest that such interrogations be effectively supervised. 
---
Prof. Yuval Shany is an IDI Senior Fellow and Dean of the Faculty of Law at the Hebrew University of Jerusalem. Adv. Ido Rosenzweig is a researcher at IDI and co-authors the monthly Terrorism and Democracy Newsletter with Prof. Shany.
This article was originally published in Hebrew in Haaretz on July 17, 2012. A version of it was published in Haaretz in English on July 22, 2012.