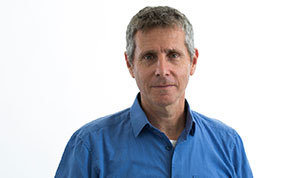 Prof. Yuval Shany
Vice President, Research
Yuval Shany joined IDI as a senior researcher in 2008, and has worked since then in the Institute's Security and Democracy Program (now the Amnon Lipkin-Shahak Program on National Security and Democracy).
Among other things, he has researched questions of security detention, interrogation techniques, on-line surveillance, military investigations, proportionality in the application of force, jurisdiction of international criminal tribunals and counter-terrorism. In January, 2018 Prof. Shany assumed the position of Vice President of Research at IDI.
Prof. Shany is also a faculty member at the Hebrew University of Jerusalem, where he holds the Hersch Lauterpacht Chair in Public International Law and has served as Dean of the Law Faculty (2012-2016). Since 2013, Shany serves as a member of the UN Human Rights Committee. Among his current research interests are international human rights law, international humanitarian law, international criminal law, international courts and tribunal and the regulation of cyber-space.
Prof. Shany has degrees in law from the Hebrew University (LL.B, 1995 cum laude), New York University (LL.M., 1997) and the University of London (Ph.D., 2001).  He is the recipient of the 2004 American Society of International Law book award (creative legal scholarship), a 2008 European Research Council grant awarded to pioneering research leaders (for a project on the effectiveness of international courts) and the 2010 Hebrew University Excellent junior faculty award.
Areas of Expertise
International law; human rights law; law in war; international criminal law.