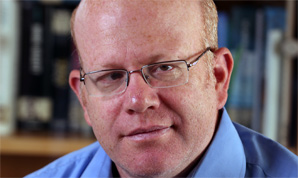 Prof. Amichai Cohen
Professor Amichai Cohen is a member of the Faculty of Law at Ono Academic College. He earned his LL.B. from the Hebrew University of Jerusalem and his LL.M. and LL.D. from Yale Law School at Yale University.
In the past he served as the Dean of the faculty of Law at the Ono Academic College, as a visiting professor at American University- Washington College of Law (Washington DC) and at Columbia Law School (New York). He was also a visiting scholar at Cambridge University (UK) and at the Swiss Institute of Comparative Law (Lausanne).
His books include: Israel's National Security Law: Political Dynamics and Historical Development (Routledge, 2011, with Stuart A. Cohen). [A Hebrew version of the work was published in 2014]; Revolutions and Counter-Revolutions (Hebrew, 2020); Proportionality in International Humanitarian Law: Consequences, Precautions and Procedures (with David Zlotogorski, Oxford UP, 2021).
At the IDI Cohen focuses on issues of the International Law of Armed Conflict, National Security Law, and Civil Military Relations. His work on investigations of alleged war crimes was cited extensively in the Turkel Commission Report and in the report of the UN's Independent Commission of Inquiry on the 2014 Gaza Conflict.
Areas of expertise
National security law in Israel; international humanitarian law; the integration of international law into Israeli law; international criminal law.