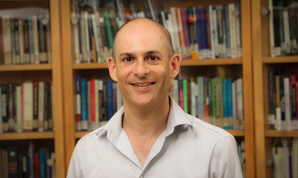 Dr. Gilad Malach
Dr. Gilad Malach is the Director of the Ultra-Orthodox in Israel program at the Israel Democracy Institute and a lecturer at Bar-Ilan University. His doctoral dissertation on public policy regarding the ultra-Orthodox community won the Israel Political Science Association's best dissertation award for 2013.
His research focuses on public policy as it pertains to the ultra-Orthodox in various fields, including on issues critical to the community's integration into Israel's economy and society. These include employment--primarily increasing ultra-Orthodox participation in the workforce, reform of the ultra-Orthodox education system, the economic situation and expenditure patterns among Haredi households, higher education and poverty. He was director of implementation of the Gabison-Meidan Covenant Project at the Avi Chai Foundation and content manager of the Committee on Sharing the Security Burden in the Eighteenth Knesset.
Areas of expertise
Policies for the ultra-Orthodox population in employment; higher education, and army service.
For interviews: Danae Marx danaem@idi.org.il or 052-4334557