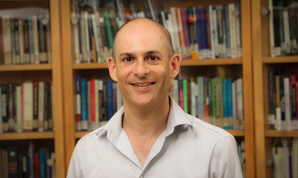 Dr. Gilad Malach
Director, Ultra-Orthodox in Israel Program
Dr. Gilad Malach is the co-author of the Mat Plan for Ultra-Orthodox Employment (together with Doron Cohen and Dr. Haim Zicherman). He was director of implementation of the Gabison-Meidan Covenant Project at the Avi Chai Foundation and content manager of the Committee on Sharing the Security Burden in the Eighteenth Knesset. His doctoral dissertation on public policy regarding the ultra-Orthodox community won the Israel Political Science Association's best dissertation award for 2013.
Areas of expertise
Policies for the ultra-Orthodox population in employment; higher education, and army service.
For interviews: Maayan Jaffe-Hoffman, Director of International Communications, [email protected] or 050-718-9742.