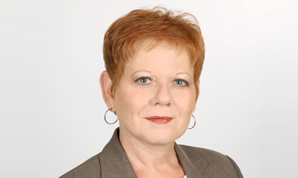 Prof. Tamar Hermann
Academic Director of the Viterbi Family Center for Public Opinion and Policy Research and Senior Fellow
Prof. Tamar Hermann is a Senior Research Fellow at the Israel Democracy Institute and the Academic Director of the Viterbi Family Center for Public Opinion and Policy Research. The Center applies rigorous, innovative and pioneering research methods to document the attitudes of the Israeli public regarding thousands of issues in all aspects of life: politics, culture, ideology, religion, education and national security.
Since 2010, Prof. Hermann has headed the team which develops and produces the annual Israeli Democracy Index, and since 2018 – the monthly Israeli Voice Index. Between 1994-2018, she produced the monthly peace index in collaboration with Prof. Ephraim Yaar of Tel Aviv University. Prof. Herman is a Professor of Political Science at the Open University. She previously taught at the Hebrew University of Jerusalem and Tel Aviv University, and has been a guest lecturer at various universities, including Princeton (United States), Queens (Belfast), WZB (Berlin), Fabia University (Fabia, Italy) and Sciences PO (Paris).
Areas of expertise:
Public opinion and foreign and security policy design, social movements and political protest, civil society and its organizations, civic participation in politics, the Israeli-Palestinian conflict.