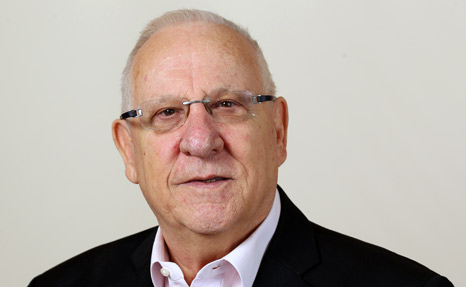 Reuven Rivlin
IDI Honorary Chair and Joan and Irwin Jacobs Distinguished Fellow | Former President of the State of Israel
President Reuven (Ruvi) Rivlin was first elected to the Twelfth Knesset (1988–1992) as a member of the Likud faction. He later served in the Knesset from 1996 until his election as president in 2014. In 2001, Rivlin was appointed Minister of Communications by Prime Minister Ariel Sharon and served in that position for two years.
Rivlin was elected Speaker of the Knesset in the Sixteenth Knesset (2003–2006) and in the Eighteenth Knesset (2009–2013), he was elected to this position once again. During his terms as Speaker, Rivlin promoted the independence of the Knesset vis-à-vis the government, and gained broad public recognition for his defense of Israeli democracy and his efforts to ensure the rights of Israel's minorities.
On June 10, 2014, Rivlin was elected President of the State of Israel. As President, Rivlin declared his commitment to safeguarding the State of Israel as "Jewish and democratic, and democratic and Jewish at the same time," and to work for a strong partnership between the diverse ideological groups in Israeli society and ensure full equality among all its citizens.