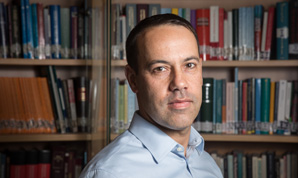 Dr. Jesse Ferris
Jesse Ferris is Vice President of Strategy at IDI, where he oversees strategic planning, organizational development, and international programs. His research interests include diplomatic and military history, Middle Eastern politics, nuclear strategy and Israeli national security.
Jesse grew up in the Upper Galilee and attended the Ort Everett high school in Hatzor Haglilit. He served for five years in the IDF, attaining the rank of Captain in the reserves. He then went on to earn a BA with distinction in History from Yale University and a Ph.D. in Near Eastern Studies from Princeton University.
Jesse's first book, Nasser's Gamble: How Intervention in Yemen Caused the Six Day War and the Decline of Egyptian Power, was published in 2012 by Princeton University Press. It won the 2013 Chaikin Prize, awarded annually to an Israeli author for the best book on a geostrategic topic pertaining to Israel or the Middle East. Jesse's second book (in Hebrew), How Israel Can Survive in a Nuclear Middle East, was published in September 2022 by Kinneret Zmora Dvir. It presents ten lessons from 75 years of human history with the bomb for Israeli decision makers faced with a nuclearizing Middle East.