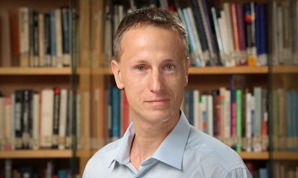 Arik Rudnitzky
Researcher, Arab-Jewish Relations Program
Mr. Rudnitzky is a PhD student who has been researching Arab Israeli issues for more than a decade. His fields of expertise cover political, national and social developments in Israel's Arab society; Jewish-Arab relations; and government policies on Arabs in Israel. Rudnitzky holds MA (magna cum laude) and BA degrees in Middle Eastern History from the Faculty of Humanities and an MBA degree from the Faculty of Management, both at Tel Aviv University. 
Some of Arik Rudnitzky's notable works include:
Arab Citizens of Israel Early in the Twenty-First Century (Tel Aviv: The Institute for National Security Studies, July 2014).
The Contemporary Historiographical Debate in Israel on Government Policies on Arabs in Israel during the Military Administration Period (1948-1966) (Israel Studies, 19.1 (Spring 2014), pp. 24-47).
The Bedouin Population in the Negev: Social, Demographic and Economic Factors (Neve Ilan: The Abraham Fund Initiatives, 2011).
Arab Society in Israel: Information Manual (Neve Ilan: The Abraham Fund Initiatives, 2009).
The Arab Minority in Israel and the Discourse on the "Jewish State" (Jerusalem: Israel Democracy Institute, 2015).
Back to the Knesset? Israeli Arabs Vote in the 20th Knesset Elections (Israel Affairs, vol. 22, no. 3-4 (2016), pp. 683-696).