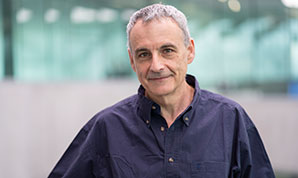 Prof. Nathan Sussman
Senior Visiting Research Fellow, Climate Change: Israel 2050

Prof. Nathan Sussman is a is a Senior Visiting Research Fellow at the Israel Democracy Institute and a Professor of Economics at the Graduate Institute Geneva.
Prof. Sussman leads the macroeconomics' team in IDI's project on Israel 2050: Climate Crisis Preparedness. He served as head of the economics department at the Hebrew University of Jerusalem and was one of the founders of the University's PEP (Philosophy, Economics, Political Science) program. He served as director of the Bank of Israel's research division and was a member of its monetary policy committee.
photo taken by: Graduate Institute Geneva