Article
The Researched-based Responses to Troublemaking MKs
News from the Knesset in the last week raises myriad questions about democracy, and Israel Democracy Institute president Yohanan Plesner tries to provide answers.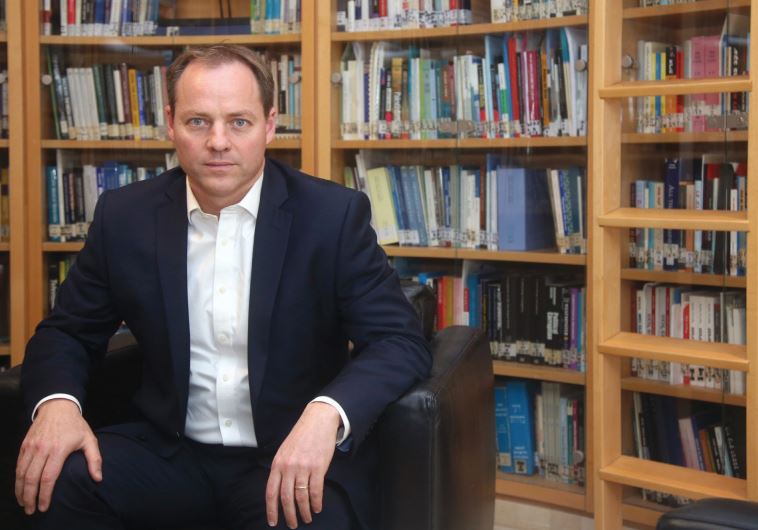 This has been a thought-provoking week for Israeli democracy.
Last Thursday, JPost.com was the first non-Arabic news site to report, based on information from Palestinian Media Watch, that lawmakers from Balad, one of the parties making up the Joint (Arab) List, met with families of 10 terrorists – whose bodies are being held by the Israel Police because the families refuse to hold modest funerals to avoid incitement to violence – and stood in a moment of silence in memory of the "shaheeds" (martyrs in Arabic), while the party's Facebook page referred to a particular terrorist, who killed three Israelis, as a shaheed.
This, like many other controversies involving Balad's MKs Haneen Zoabi, Basel Ghattas and Jamal Zahalka, led to Knesset members and commentators wondering about the limits of democracy, particularly of freedom of expression.
Democracy "must protect itself and defend itself," Prime Minister Benjamin Netanyahu said at a Likud faction meeting on Monday.
"We have to keep limits and basic rules of behavior so that democracy will not turn into a suicide pact," Netanyahu stated, referring to a phrase written in a 1949 legal dissent by US Supreme Court justice Robert Jackson, who had served as the chief US prosecutor at the Nuremberg Trials, in which he argued that inciting a riot does not fall under freedom of speech.
The prime minister suggested that the law allowing a president of the state or a Knesset speaker to be impeached for inappropriate behavior by a vote of at least 90 MKs apply to legislators. Bayit Yehudi took issue with "inappropriate behavior" being a broad definition and sought to narrow it to the grounds that Basic Law: The Knesset lists for banning parties from running, grounds that include support for or incitement to terrorism or armed conflict against Israel and rejecting Israel as a Jewish and democratic state. No progress has been made on that front, as a Knesset Law, Constitution and Justice Committee meeting on the topic deteriorated into chaotic shouting.
Netanyahu's proposal as to how democracy should protect itself raised questions of its own. The president and Knesset speaker are elected by the Knesset and therefore can be removed by the Knesset. Should the Knesset be able to impeach its members, who are elected by the people? Then there's the overarching question, one that comes up far too often: Why do MKs keep getting in trouble? While there's a world of difference between apparent sympathy with terrorists' families and the name-calling tantrum by MK Oren Hazan (Likud) and Ayelet Nahmias-Verbin (Zionist Union) in the Knesset parking lot last month, they both fit into a pattern of cringe-worthy behavior by lawmakers that leads the public to disregard and disdain the institution that is supposed to represent them.
Ahead of the Israel Democracy Institute's International Advisory Council, IDI president Yohanan Plesner gave some answers to these questions, based on the think tank's research.
Read the full article, which appeared February 13, 2016 in The Jerusalem Post>>