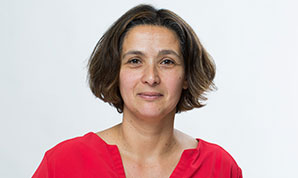 Dr. Dana Blander
Dr. Dana Blander is a research fellow at the Israel Democracy Institute and a clinical psychologist. Her PhD. dissertation – "Ambivalence as a Challenge to the Political Order"-- which combines political philosophy along with psycho-analytical insights, was awarded the Hebrew University of Jerusalem's Berger Prize for 2008. In the 2010-2011 academic year, Blander was a visiting lecturer at Tufts University in Boston.
Her research focuses on Israeli politics: referendums, private legislation, civic participation, and state and parliamentary investigative committees. Blander is a co-author (along with Prof. Yitzhak Galnoor) of "The Handbook of Israel's Political System", published by Cambridge University Press (2018). She also co-authored a book on anti-democratic legislation with Prof. Mordechai Kremnitzer and Dr. Amir Fuchs, as well as a book on human dignity and medical treatment with Carmit Haber and Prof. Mordechai Kremnitzer.
Dr. Blander oversees the research at the Israel Democracy Institute (IDI) and is editor of the online magazine "Parliament", published on the IDI website.