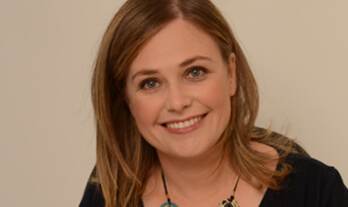 Dr. Tehilla Shwartz Altshuler
Dr. Tehilla Shwartz Altshuler is a senior fellow at the Israel Democracy Institute and head of the institute's Media Reform Program and Democracy in the Information Age Program.
Shwartz Altshuler holds a doctorate in law (LLD) from the Hebrew University of Jerusalem, and completed her post-doctoral studies at the John F. Kennedy School of Government at Harvard University. 
Shwartz Altshuler is a board member of the Israel National Press Council, a board member of the Israeli Digital Rights Movement, a board member of the Center for Ethics in Jerusalem and a member of the Supreme Council of Archives of the State of Israel.
In recent years, Dr. Shwartz Altshuler has composed the journalistic code of ethics for Israel's public broadcasting corporation ("Kan") and for the Globes business newspaper; drafted a bill for a new privacy law in Israel; and appeared regularly in the Israeli and international media on issues relating to media, technology, democracy, and human rights. She has also published a number of books, articles, policy studies, and expert opinions on these subjects.